Over the last several years, Nordic Semiconductor has established itself as a market leader in the Bluetooth Low Energy (Bluetooth LE) market and is part of the PSA Certified ecosystem. We recently sat down with Nordic's CTO Svein-Egil Nielsen to talk IoT security.
Bluetooth Low Energy Brings New Opportunities, and a Need for Heightened Security
Bluetooth Low Energy (Bluetooth LE) is a wireless personal area network technology often used in IoT sensors and beacons, home entertainment, security, and applications. It was designed to maintain a communication range similar to classic Bluetooth but uses significantly less power, ultimately lowering costs. The market response to Bluetooth LE has been positive and, according to estimates, the sector should maintain year-over-year growth of about 20 percent for most of the current decade. Nordic are already seeing substantial growth.
Some of the products using their chips change lives. 'There are medical and fitness products that improve lifestyles, doctor interactions and even help people take control of their own medical conditions. We're just beginning to see products that will improve our lives in paradigm-shifting ways.'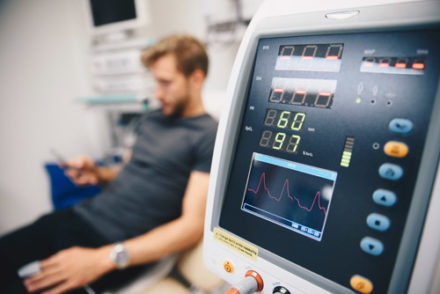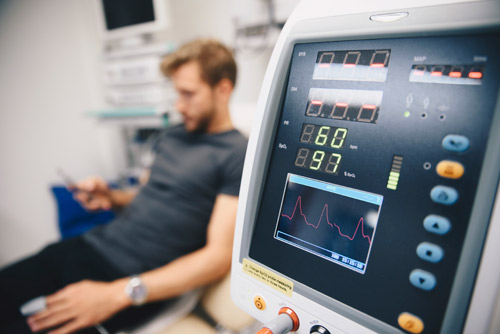 A prime example is diabetes. To monitor blood glucose levels, many diabetics must prick their finger multiple times each day. A new Bluetooth LE medical device frees them from this by measuring blood glucose continuously. And by connecting to a phone, this data can be shared securely with parents, spouses, healthcare workers, and so on.
Its extensive use in healthcare (and other important markets) highlights another important factor in the Bluetooth LE equation: security. While security is essential for virtually all IoT devices, it's especially important with healthcare products that must ensure user privacy and confidentiality. In this application, security must be baked in. Adding layers late in the production cycle won't meet industry requirements.
Partnerships are Key to Security Success
Building in security at the design stage isn't all that's required. Using trusted partners with reputations for delivering high-quality, high-security components is also critical in building the next generation of devices.
Enabling meaningful partnerships through open source, Nielsen adds 'Everything we do is publicly available so it's easy to do business with us. And we guarantee every customer quality and 24/7 support, no matter the size of the business. We never know who will be the next company to launch a billion-unit product and we want to know we helped make that happen.'
Security thrives on such an ecosystem of trusted partners. PSA Certified also takes an open source approach that cultivates innovation by making the security framework publicly available. It provides a foundation for growth in the IoT market and uses it to more easily deliver security components and functions.
Hear more from Nielsen in the video and read below to find his view on security and the future of the IoT.
Tell us about Nordic Semiconductor.
Nordic is a Norwegian company that over the last 30 years has become a market leader in chips for Bluetooth Low Energy. The company specializes in ultra-low power performance wireless System-on-Chip (SoC) and connectivity devices for the 2.4 GHz ISM band, with a focus on power consumption. We attribute our success to an exceptional product line and our focus on customers and developers.
Why did you get involved with PSA Certified?
PSA Certified is important for Nordic Semiconductor. It provides a seal of approval—a stamp that indicates, "This device provides a level of security that you need." We hope that PSA Certified will quickly become the industry standard—the mechanism through which IoT device security is measured.
Why is it important to indicate security standards?
IoT security has been ignored for too long. It's critical for the industry to provide the public with a way of identifying which products are secure and which are not. That doesn't exist today. Without it, you may install home security cameras to monitor your physical space and better protect your family. But in reality, without the right level of security built into the device, you've actually made yourself more vulnerable to hacks and intrusions.
How can we best address the security challenges developers are facing?
It's not easy for developers to incorporate security in the right place, at the right time, and to the right specifications. Add to that, IoT security standards, baseline requirements, frameworks and regulations, and you have a lot of challenges. Developers have to choose which of these to follow and they have to take regional differences into consideration. Our objective is to help them navigate this very complex issue. At the launch of PSA Certified we were one of the lead partners to adopt the framework and achieve PSA Certified Level 1.
Is IoT device security an opportunity or just another development cost?
Device security can be a differentiator, but not one that's going to attract attention and allow you to charge more for it until there's an easy way to see its value. Customers have to be able to shop online stores and easily differentiate between a secure device and an unsecure device. Until that happens, charging more for security will be a challenge.
How do you see the next year rolling out in terms of IoT?
We already walk around with computers in our pockets. Now, we're seeing all kinds of devices emerge that communicate with them—devices designed to connect and share data. But we don't want to just send the simple data, we want to send all relevant, actionable information. That means more compute power will be required.
PSA Certified is a strong initiative in an industry where security is a must. It's been woefully insufficient, and vulnerable products continue to come on the market every day. PSA Certified will continue to provide the trusted guidance that, if properly followed, will save time, effort and money and, at the same time, provide the world with secure IoT products.
How much secure data are we talking about?
There's no limit to the amount of data that could be processed, and most of it will need to be secured. Give people computation power and they'll use it to make new things that improve lives. IoT is about making things more efficient—saving energy, saving resources, saving money. The more sensor data we have, the better we measure and act on things, the more efficient and resource friendly we become.
What does the future look like for IoT developers?
When it comes to innovation, it's easier to build hardware today than ever before. The IoT space is great for developers. It gives entrepreneurial thinkers the opportunity to tap into and exploit new markets. To identify unresolved problems and solve them. It's still wide open for developers to make great products, devise new ways to save money and resources, and to figure out ways to make lives better. There are a lot of exciting projects underway, and many more to come.
As an early adopter of PSA Certified, Nordic offer game-changing energy-efficiency, performance and security for genuinely secure IoT applications.