IoT Security Certification for Device Manufacturers
An Assurance Program to Secure Digital Transformation
Protect your brand, your revenue and reputation with a full IoT security framework. PSA Certified offers a comprehensive set of free security deliverables and an easy step-by-step approach to device level security that maps to the latest cybersecurity requirements from NIST and ETSI. It independently tests security best practice so you can showcase expertise and implement right-size security for any device.
Low Cost with Minimal Risk
PSA Certified lowers business risk and the cost of security with a comprehensive framework and simple certification program.
Fast Alignment with Legislation and Standards
PSA Certified gives you access to global markets, because it aligns with major industry and government standards and IoT legislation.
Methodically Created and Independently Tested
The certification program was created methodically by industry-leading experts. Independent and unbiased assessment creates a comprehensive scheme.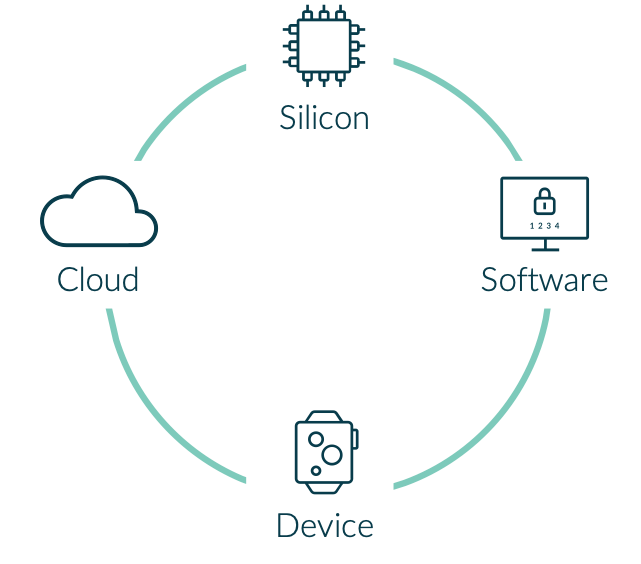 Consume Certifications from Your Ecosystem
One of the key benefits of PSA Certified for OEMs is the composite format. As the PSA Certified silicon providers are investing heavily in their solutions and the PSA Root of Trust, you're able to consume their hard work in your PSA Certified Level 1 application.
PSA Certified devices that support Entity Attestation Token functionality can also communicate security levels with cloud providers and enable assurance across the whole value chain.
As an OEM you should consider what level of PSA Certified silicon and software you need, using threat modeling, and then complete the questionnaire using answers from the silicon and software providers, adding in responses for the device section. This leaves minimal security efforts at the device level, building in PSA Certified components and adhering to security best practice within the device.
Build-in Security: Where to Start
When you create a new device, carry out a threat model analysis to identify security requirements. This determines the PSA Certified level your device should carry and what capabilities your silicon needs. PSA Certified devices can also communicate security levels with cloud providers and enable assurance across the whole value chain.
Ready to Showcase Your Security Expertise?
PSA Certified allows you to showcase your investment in security, learn more about the PSA Certified Level 1 process and how it benefits you.
"Our PSA Certified product is itself a security offering, so by its nature, it must meet a high security standard. And without question, PSA Certified lets developers know that any product meeting PSA Certified Level 1 or higher certification is assured to be a secure product."
Explore More Partner Stories