PSA Certified offers a thorough security framework, with a comprehensive set of supporting resources, to enable certification of IoT security implementations using third-party evaluation labs. Strengthen your brand, protect your revenue and enhance your reputation with a PSA Certified Level 1 device certification and help build trust in the IoT.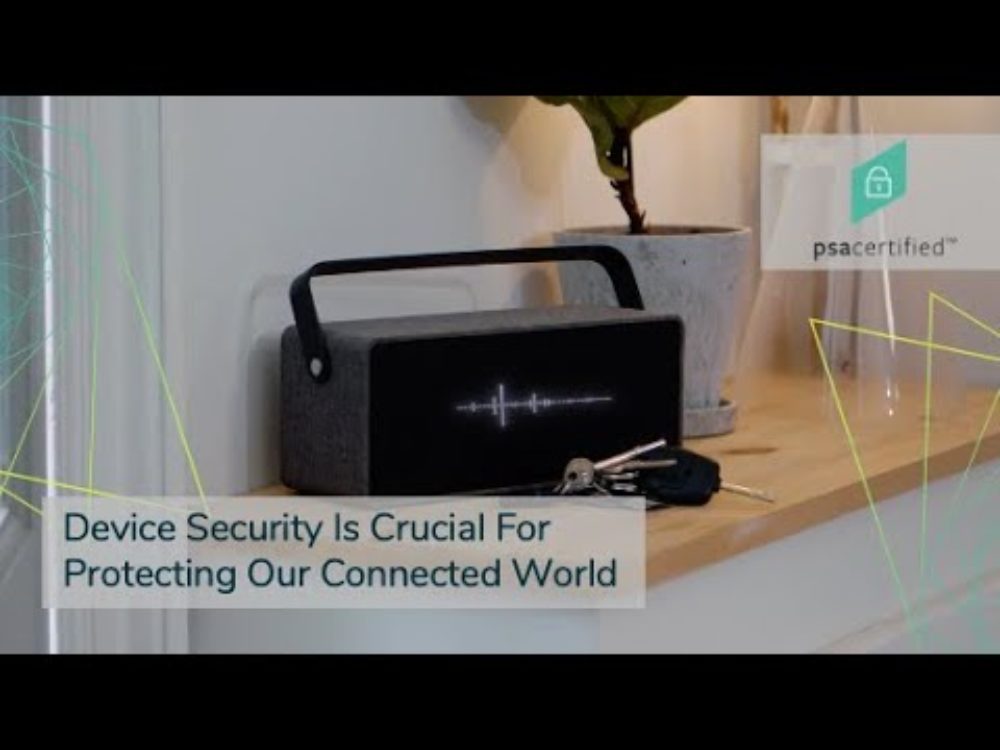 Combat IoT Security Challenges for Device Manufacturers
Security is no longer an optional feature, however, the implementation of IoT security still poses significant challenges for device manufacturers (OEMs). The PSA Certified 2021 Security Report found that 52% of tech decision-makers identified the additional cost of security as a top barrier to improving it, this is particularly true for OEMs who need to closely manage the cost per unit associated with a device. Similarly, the report also found that OEMs are tasked with meeting the requirements of a range of fragmented global standards and regulations, something that nearly half of respondents considered a top security challenge.
Within the same research, it was discovered that 84% of tech decision-makers are interested in an industry-led set of guidelines and processes to help build IoT security. PSA Certified is meeting these demands, uniting the ecosystem under a common language, and combating IoT security challenges for OEMs.
Read the Report
48%

say fragmentation of standards is a top challenge

52%

consider the additional cost of security to be a top barrier

84%

are interested in an industry-led set of IoT security guidelines
Low Cost with Minimal Risk
PSA Certified lowers business risk and the cost of security with a comprehensive framework and simple certification program.
Fast Alignment with Legislation and Standards
PSA Certified gives you access to global markets, because it aligns with major industry and government standards and IoT legislation.
Methodically Created and Independently Tested
The certification program was created methodically by industry-leading experts. Independent and unbiased assessment creates a comprehensive scheme.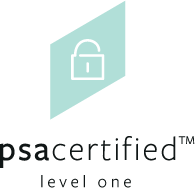 Building Trust in Your Devices with PSA Certified Level 1
PSA Certified Level 1 showcases that the end-point device or development platform adheres to security best practice and aligns with the latest cybersecurity requirements. The independent security assessment reviews security implementations, allowing you to showcase security expertise and assure customers you have implemented right-size security.
Streamline Product Security with the PSA Certified Ecosystem
As part of its mission to simplify IoT security for device manufacturers, PSA Certified was developed with a composite format that allows you to leverage security expertise from the value chain. The easiest route to achieving PSA Certified Level 1 is by selecting pre-certified silicon and a pre-certified software platform for your device and then implementing the 10 security goals. By choosing PSA Certified products, you can consume the certifications of silicon vendors and system software providers. This fast-tracks your certification as only the "device" questions in the PSA Certified Level 1 questionnaire need to be answered, that is less than 20 questions.
Reuse Certifications for Market-Specific Standards
Products that have achieved PSA Certified Level 1 can be reused in other schemes, enabling alignment with end market and vertical applications. We're proud to offer alignment with ioXt alliance and UL, which both offer fast-tracked certification, based on the recognition of an already established PSA-RoT.
Reducing Fragmentation of Standards and Legislation
48% of tech decision-makers view the fragmentation of standards and regulations as the biggest IoT security challenge. To combat this, PSA Certified Level 1 aligns with major global guidelines and legislations including ETSI EN 303 645, NIST 8259A, and Californian State Law SB-327, facilitating the global applicability of your connected devices. Emerging requirements are continually reviewed and assessed to ensure the framework aligns with most major standards.
| Requirement | PSA Certified Level 1 version 2.0 | ETSI EN 303 645 | NIST 8259A | SB-327 |
| --- | --- | --- | --- | --- |
| Authentication/Password | X | X | X | X |
| Configuration | X | | X | |
| Crypto | X | X | X | |
| Hardening | X | X | X | |
| Logging | X | | X | |
| Privacy | X | X | X | |
| Secure Storage | X | X | X | |
| Update | X | X | X | |
Real-World Applications
The PSA Certified partnership is continuing to gather momentum at a rapid pace. Industry-leading device manufacturers, from a range of markets, are working with PSA Certified to make their devices more secure and are seeing the real-world benefits of certification.
Explore PSA Certified Level 1
Demonstrate your security implementations and gain the assurance for scalable deployments.