Modern businesses and institutions are accelerating toward a future built on a security-first mindset. The PSA Certified ecosystem is dismantling the barriers to IoT security, creating a connected devices industry built on a trusted security foundation that counters the ever-increasing threat of global cyberattacks.
There are many different businesses and industries that make up the IoT ecosystem, from device manufacturers and Cloud Service Providers, to end enterprises, regulation bodies and risk insurers. Each one is in a unique position to influence the direction and scale of the security movement that is driving innovation and collective growth. By encouraging a future built on collaborative, secure frameworks; businesses like yours can lead the way in IoT security, accelerate operations, reduce costs, speak a trusted common language, and grow together.
PSA Certified helps silicon vendors, device manufacturers, software providers and IP providers to take proactive actions with security. However, beyond certification, there are many ways that the rest of the ecosystem can get involved.
Find out how you can play your part so that we can grow, learn and collaborate together, towards a more secure future no matter where you are in the ecosystem.
Insurers Can Identify a Chain of Trust, Built on PSA Certified
Information Hub
Generate faster, cheaper, and more accurate cyber insurance policies.
By encouraging prospective policy holders to build their businesses on security best practice and PSA Certified trusted components, IoT devices will become more secure – lowering risk and reducing the number of future insurance claims. Additionally, PSA Certified devices have been independently assessed and offer an indicator of both the likelihood and severity of a security failure in certified components and devices, making it quick and easy to calculate risk for cyber insurers.
PSA Certified For Insurers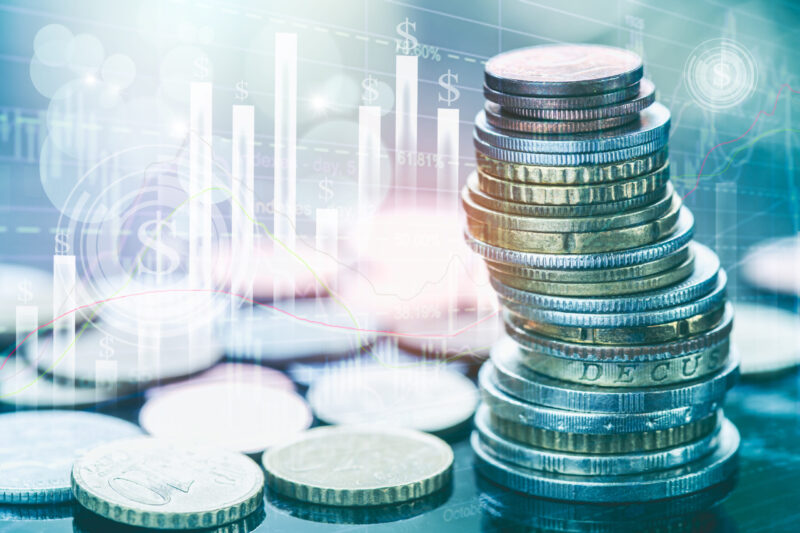 Cloud Service Providers Can Focus on Innovation While Ensuring Quality Security
Blog
Lead the way in IoT security with a democratized and standardized security framework mandate.
The complexity of the IoT makes it hard to calculate risk or judge liability. Certification provides a trail of compliance, demonstrating a business's commitment to security. With more IoT devices using standardized security frameworks, it will be faster and easier for you to greenlight new devices awaiting approval to be linked to your cloud. You can choose to proactively help to protect the IoT ecosystem mandating the use of trusted components and trusted devices.
Benefits of Third-Party Certification
End Enterprises Can Leverage Their Position to Help Deliver Security
Blog
Accelerate digital transformation without compromising on device security.
As connected devices are deployed, countless new business models and opportunities will be unlocked. However, the current and historical insecurity of IoT devices means that risk will also rise. By mandating certification for IoT devices, you can demonstrate your commitment to keeping staff and customers safe from cybercriminals – while helping deliver best-practice IoT security to the entire ecosystem.
IoT Device Security for Enterprise Users
Government & Standards Bodies Can Protect the People Who Rely on Them
Help consumers grow trust in their IoT devices, by mandating best practice security.
As device vulnerabilities become more common, protecting businesses, consumers, and their data is a global regulatory priority. Mandating IoT certification can help governmental and standards bodies use a clear and consistent shared language for identifying best practice in security, as well as demonstrate knowledge and trustworthiness in matters of industry protection and citizen security. Take a look at the content on the right-hand side, to explore how we collaborate with governments to ease fragmentation.
This blog takes a look at two upcoming regulations and explores how OEMs can proactively prepare for legislation before it arrives.

Find Out More

This blog explores the proposed Cyber Resilience Act and how PSA Certified aligns with this potential new regulation.

Find Out More

In this advisory paper we're joined by the Department for Digital, Culture, Media and Sport to explore how we can reduce the cost of IoT security, while making the connected landscape safer for consumers.

Find Out More
System Integrators Can Minimize Risk and Accelerate Delivery
Save time, money, and reduce risk when creating new designs with trusted pre-certified components.
By recommending PSA Certified as a base level mandate for projects you will be supporting IoT security best practice, smoothing future development and integration, and increasing the number of implementation options available.
As a Systems integrator you can streamline development by building on proven PSA Certified trusted components, including pre-certified silicon and software. PSA Certified allows you to speak the same security language as your clients – enhancing communication, accelerating development, and growing relationships.