While PSA Certified predominantly focuses on silicon chips, software and endpoint devices, we recognize that Root of Trust (RoT) components, offered by IP providers, are a crucial part of the security story. Over time we've introduced a scalable approach for IP providers who invest significant time and resources into security. We enable you to showcase product security expertise to your customers, with a stamp of trust. Meaning that your customers can fast-track full PSA Certified chip evaluations by reusing your existing certifications.
Showcase Security Investment
Provide your customers with security implementations to ease full chip evaluations.
Provide Value to the Ecosystem
Provide stand-out products for your customers with security built right into the silicon to overcome complexities and high costs.
Evidence of Specific Security Functions
Gain evidence of security implementations for PSA Certified Level 2 and PSA Certified Level 3.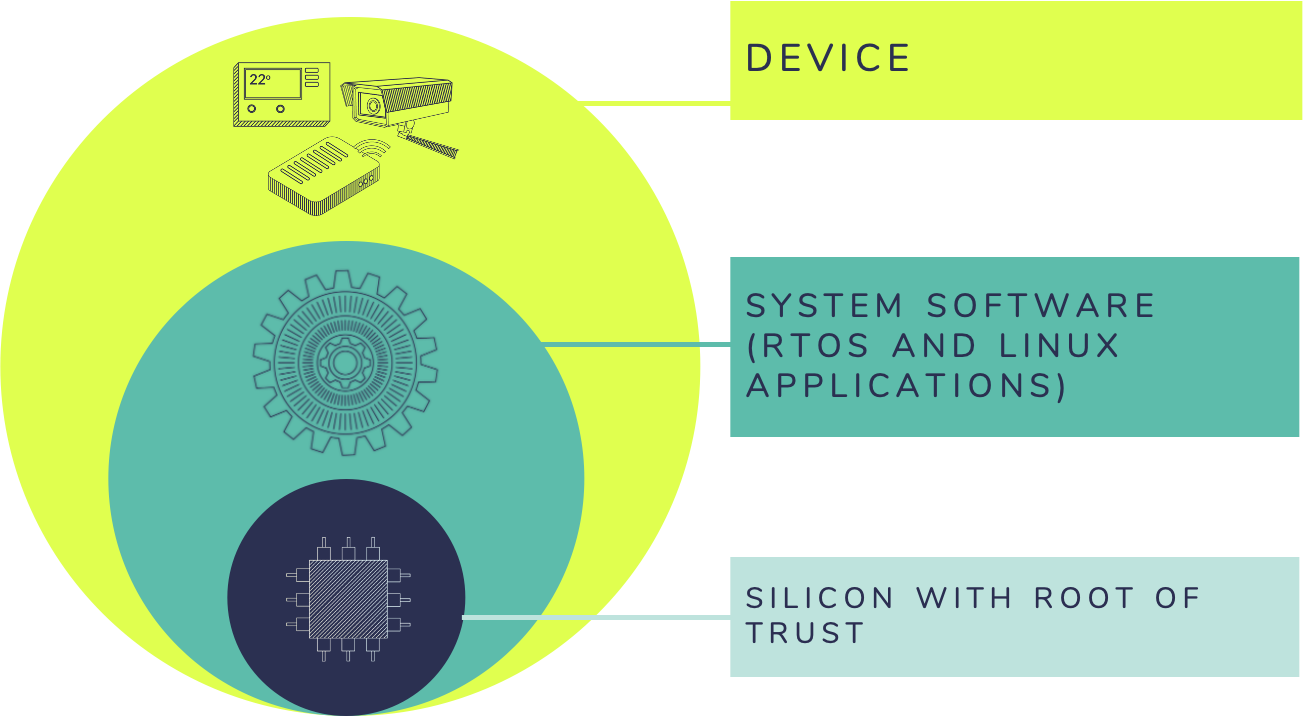 Assurance for the IoT Ecosystem
PSA Certified standardizes security across the whole IoT ecosystem, reducing fragmentation and enabling silicon, software and device manufacturers to focus efforts on product differentiation. Facilitate digital transformation through large-scale IoT deployment with security at the heart of your products.
Provide Evidence of Your Security Expertise
Start Your Certification
Demonstrate your security expertise and ease the route to certification for your customers.