Why is Security Training Necessary?
With device security, knowledge is power. In fact, our annual PSA Certified Security Report consistently finds that security expertize is lacking in companies of all sizes. With all that in mind, we think it's more important than ever to provide up-to-date training on IoT security and PSA Certified, providing a frictionless path to secure products.
72%

express their interest in an industry-led set of guidelines

51%

plan on upskilling our existing team on device security in the next 12 months

72%

Only 72% are happy with the quality of product security implementations in their company
Enter the PSA Certified Foundational Training Course which has been developed by the world-class training team at Arm, one of the PSA Certified co-founders. This training course has been designed for decision makers and architects to learn more about the PSA Certified scheme, why it's important and how it can be used.
The PSA Certified Foundational Training Course is split into two chapters, which you can access below completely free of charge. You can also access this course (and many others) if you subscribe to Arm On-demand Total Access Training.
Chapter 1.1
Why PSA Certified
Chapter 1.1 has six short videos covering why PSA Certified is important. It also covers some of the key elements of the scheme including the three levels of PSA Certified and an introduction to the PSA Certified 10 Security Goals.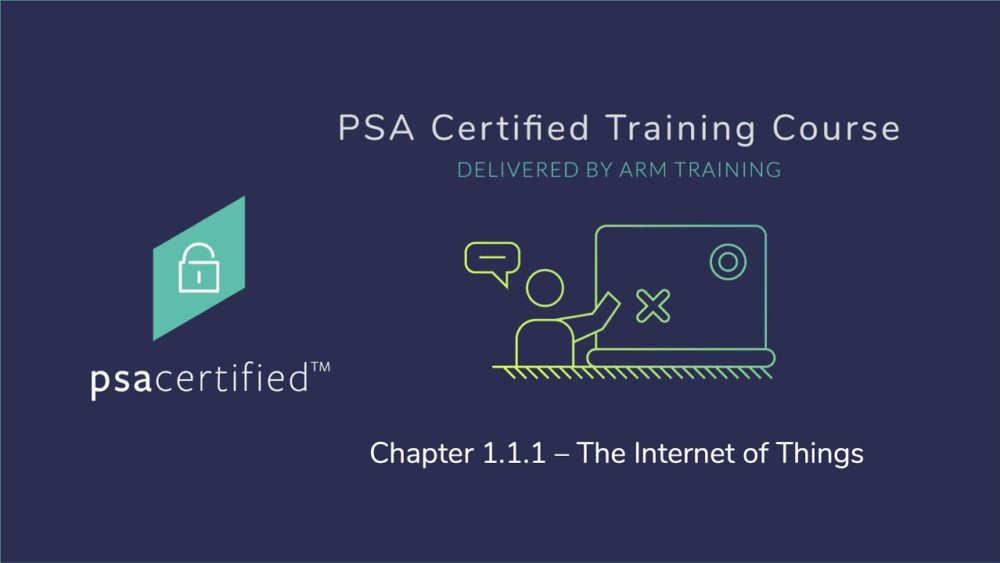 Chapter 1.2
PSA Certified 10 Security Goals
Chapter 1.2 covers a more in depth look at the PSA Certified 10 Security Goals. The PSA Certified 10 Security Goals is a foundational baseline for all connected devices to meet and provides a key component of PSA Certified Level 1 security certification.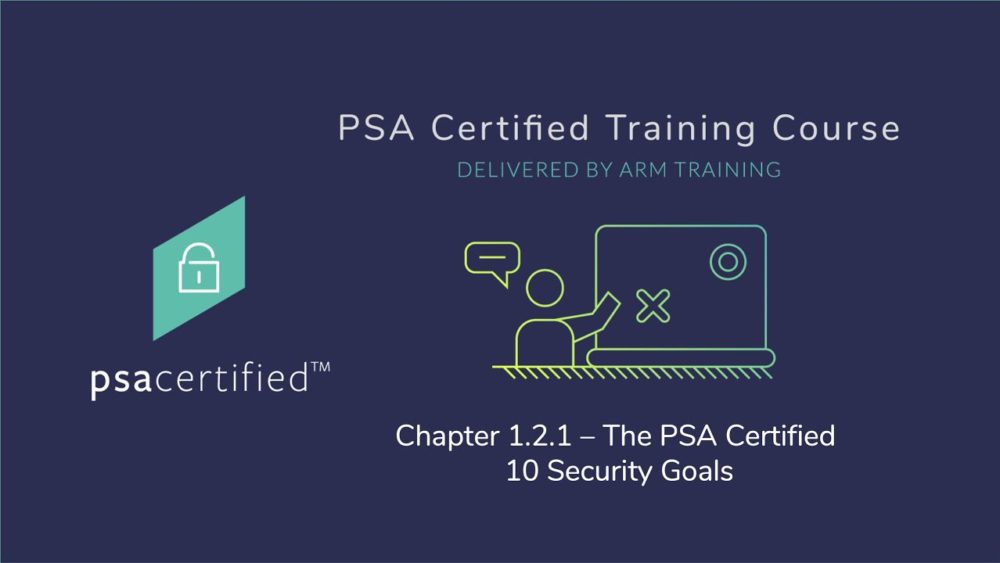 Chapter 2.1
Threat Modeling Overview
Chapter 2 introduces one of the most important aspects of security implementation: Threat Modeling. When we surveyed IoT decision makers we were shocked to hear that only 47% carry out a threat model for every new product. This is alarming as threat models are a key best practice resource to ensuring that security is implemented correctly.
This is precisely why we have covered threat modeling in our training course. There are many ways to do carry out Threat Modeling and in this module, we cover some of the key methodologies. There are four videos in this chapter.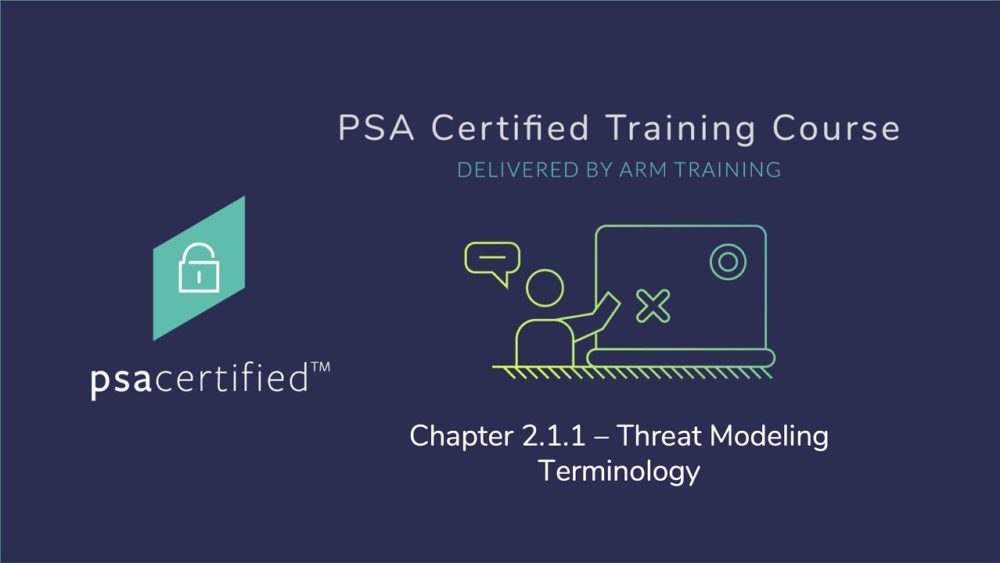 Chapter 2.2: Threat Modeling Methodologies
In chapter 2.2 we continue the threat modeling content, but this time exploring four key methodologies: NIST Cybersecurity Framework, STRIDE, DREAD and ENISA.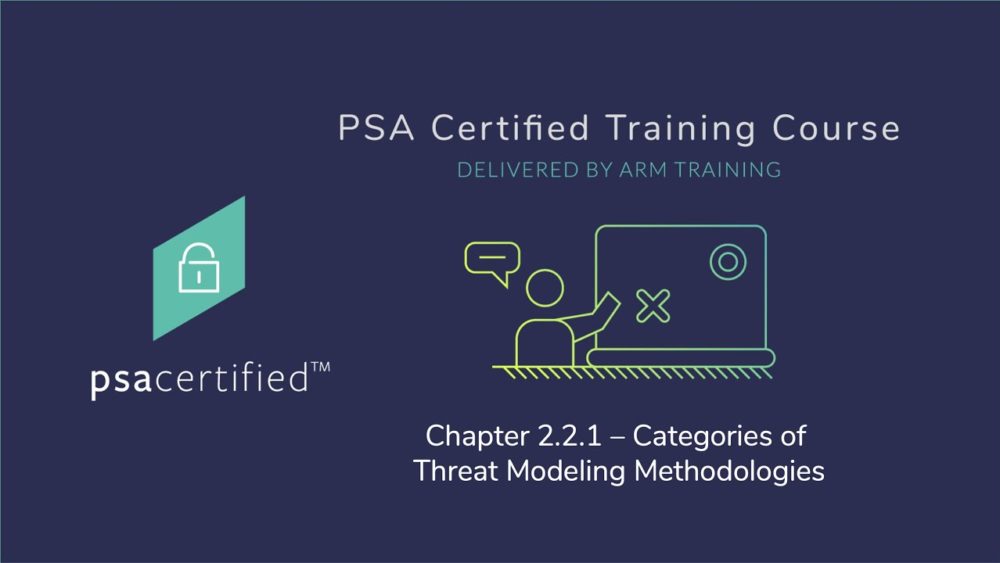 Coming Soon: Additional Modules
Our training program is always expanding, and we'll be adding some additional modules in Q2 2021 including:
Chapter 1.3: Supporting standards and certification – an overview of how PSA Certified enables and relates to other security standards.
Chapter 1.4: Applications and solutions – how PSA Certified can be applied to different industries.
Register to Access More Training Materials
Have you completed the PSA Certified foundational training course? Access more training on the Arm Training Platform.
If you have any comments or questions on the PSA Certified foundational training course, please contact online-training@arm.com.