The rapid growth of the Internet of Things (IoT) has facilitated incredible opportunities for the digital transformation of goods and services. However, as the number of global connections scales and we see the world embracing digital transformation across multiple sectors, we also see a rise in cyber security threats. The PSA Certified Security Reports continuously highlight a number of key IoT security challenges, but also a strong desire from industry leaders to collaborate on solutions and secure the future of the IoT.
This inspired the launch of the PSA Certified podcasts. With PSA Certified partners and industry leaders including Microsoft, AWS, Flex, Eurotech and the DCMS, our host David Maidment (Senior Director of the Secure Device Ecosystem at Arm- a PSA Certified Co-founder) dissects the challenges of IoT security, the lessons we can learn, and how we can collaborate to secure the future of the IoT.
By listening below, you can expect to learn about cybersecurity standards, cybersecurity for SMBs, and the role the different members of the value chain play in IoT security. You'll also get advice on how to implement best practice security from a range of industry-leading guests and how the ecosystem must come together to build trust in the IoT.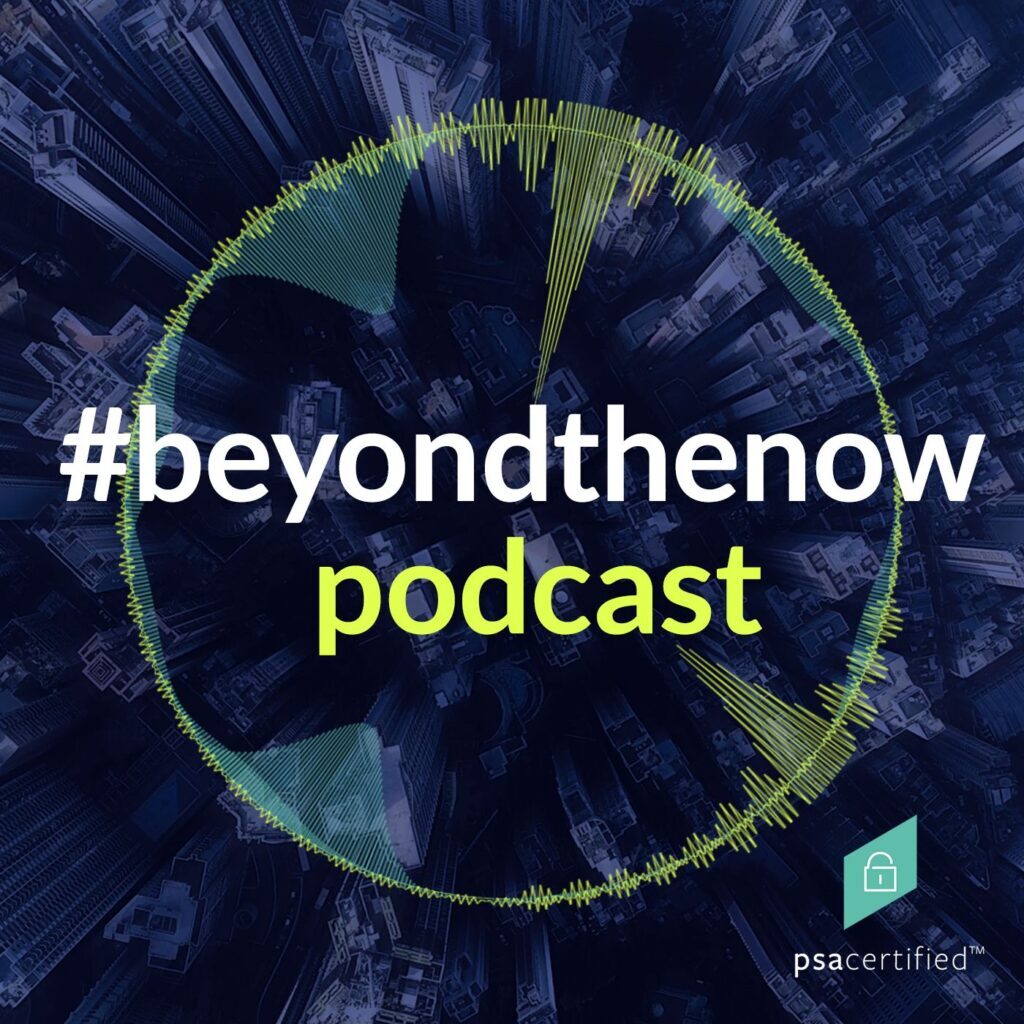 IoT Security at the Edge with Eurotech
David is joined by Marco Carrer, CTO of Eurotech, to examine the emergence of edge devices. They discuss what we mean by edge devices, the crucial role the edge is playing across all industries, and the challenges of edge security. We also discuss the benefits of industry collaboration and IoT security frameworks.
Secure by Default with Microsoft
In the second of our two #beyondthenow podcast episodes with Microsoft, we take a deep dive into IoT security with Eustace Asanghanwa (Principal Program Manager for Security, Azure IoT, Microsoft). Eustace and David discuss the challenges of IoT security, how to implement it and how resources like protection profiles can help. They also discuss how Microsoft Azure's PSA Certified Level 1 certification is helping to facilitate better collaboration with the ecosystem.
Myth-busting with DCMS: "Cybersecurity standards are not as fragmented as you think"
Peter Stephens, previously the Head of Secure by Design Cybersecurity at DCMS, joins us on the #beyondthenow IoT security podcast to discuss consumer attitudes towards IoT security. He also provides the governmental perspective on cybersecurity standards and shares how DCMS is working to make the UK and its devices more secure.
Developing Smart Lighting Security with ams OSRAM: "If it's smart, it can be hacked"
Jan Münther, Head of Digital Product Security at ams OSRAM, joins our host David Maidment, on the #beyondthenow IoT security podcast to discuss smart lighting security. We examine the cost of security failure, growing consumer expectations, and how company culture needs to change for us to effectively implement security best practices.
Modernizing Automotive Cybersecurity with Bosch: "Autonomous is 30 years away"
In this episode of the #beyondthenow IoT security podcast, we are joined by Peter Busch, Product Owner Distributed Ledger Technologies Mobility at Bosch. We review how automotive cybersecurity is expanding and how to modernize 100-year-old protocols. Peter also examines the relationship between safety, security, and privacy.
IoT Software Security with AWS: IoT Security Relies on the Cloud to "prevent scalable attacks"
Richard Barry, Founder of the FreeRTOS Project and Senior Principal Engineer at Amazon, is the latest guest to join David on the #beyondthenow IoT security podcast. They discuss the security challenges of an internet-connected device, IoT software security, and how the cloud can detect abnormal behavior patterns and prevent scalable attacks.
IoT Devices and the Cost of Cybersecurity with Flex: "Security is as necessary as the device power supply"
In this episode of the #beyondthenow IoT security podcast, Dr. Juan Nogueria, Senior Director of Connectivity Center of Excellence at Flex, joins David to explain how Flex approaches IoT security for devices, why cybersecurity cost is still a challenge, and why there should always be space on the bill of materials for security.
Predicting the Future of IoT security: "When our customers have the requirements, we need to be ready"
Mike Dow, Senior Product Manager for IoT Security at Silicon Labs, provides the silicon vendor perspective on this episode of the #beyondthenow IoT security podcast. Mike and David examine the importance of chip security, the role of silicon vendors and the Root of Trust in IoT security, and the importance of looking to the future when designing products to meet customer requirements.
SMB Cybersecurity Challenges: "Collaboration is our greatest armory" with Sally Eaves
In this episode of the #beyondthenow IoT security podcast, we are joined by Dr. Sally Eaves, Senior Policy Advisor for the Global Foundation, Experienced CTO, Professor in Advanced Technology, and Global Strategic Advisor. David and Sally explore the impact of COVID-19 on our lives and how this has increased cybersecurity awareness. We also look at small and medium-sized business (SMB) cybersecurity, focusing on the challenges they face and how collaboration can help secure the future of the IoT.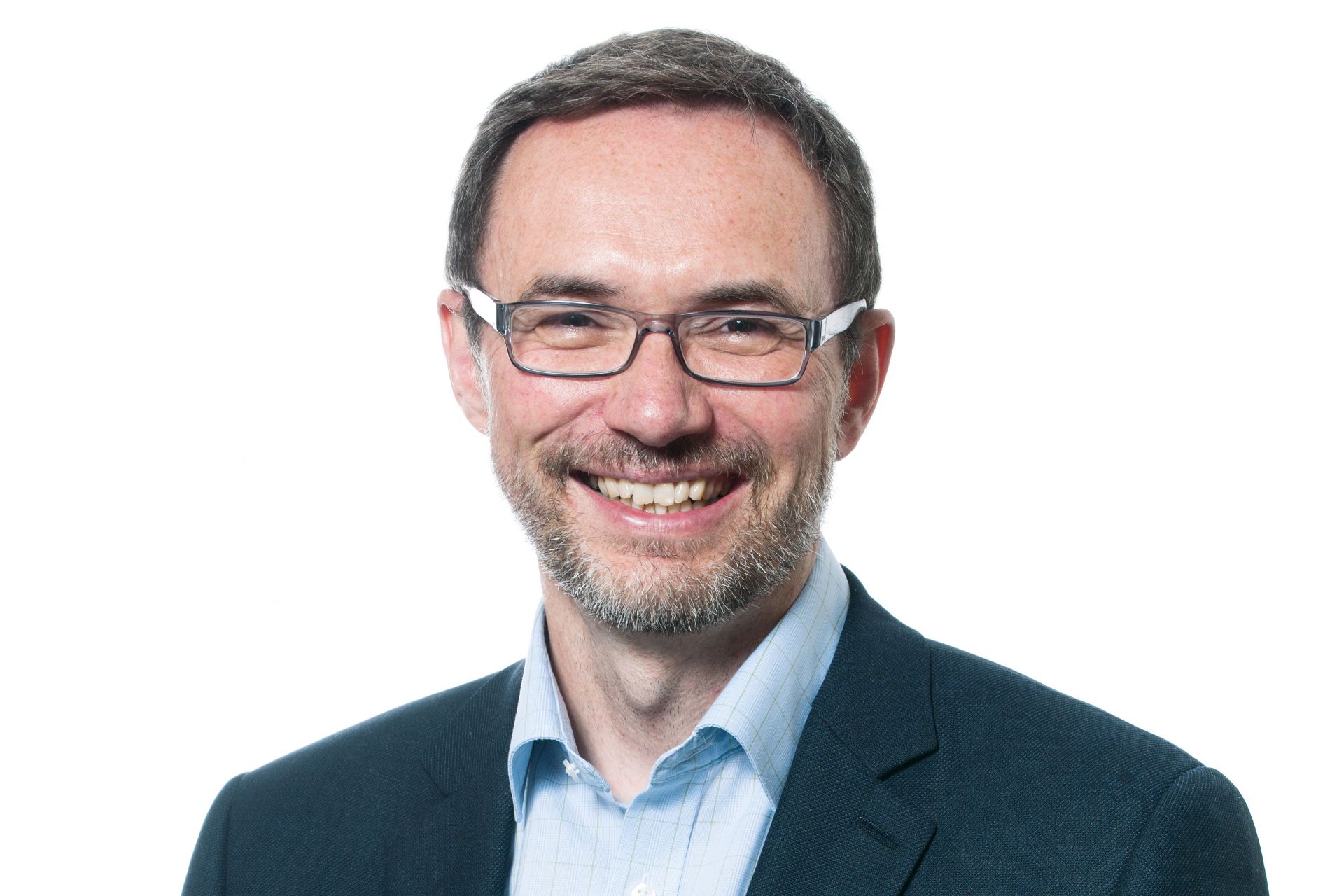 More About Your Podcast Host David Maidment
David Maidment (Senior Director of the Secure Device Ecosystem at Arm- a PSA Certified Co-founder) leads our discussions on the latest trends and developments from the world of IoT security.
Based in Cambridge UK, David brings over 25 years of experience in the embedded and IoT industry. He specializes in the intersection between device security and business assurance to drive best practice security adoption across the electronics industry. In his role at Arm, David leads device security ecosystem activities including the widely adopted PSA Certified initiative.