New Industry Advisory Paper Outlines Key Steps to Address IoT Security Challenges in 2022 and Shift the Economics of IoT
To address the most pressing risks, a collective industry effort is needed. Collaboration is key and in this advisory paper experts from across the IoT ecosystem have come together to present five actions that will reduce the cost of security and forge a more powerful connected future. Download the paper now to hear thoughts from Department for Digital, Culture, Media and Sport, Forescout, Munich Re, UCL and PSA Certified.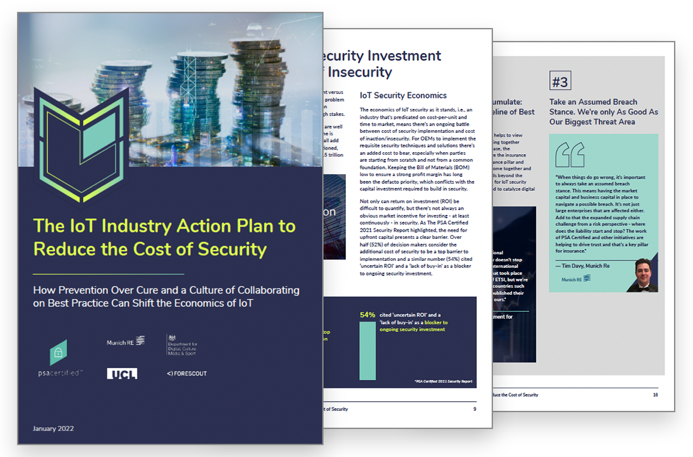 Snapshot from the Advisory Paper
This report shares insight, knowledge and collective best practice from some of the leading minds working across the IoT ecosystem – from the government to cyber insurance firms to academia. Including:
The convergence of digital and physical worlds
How and why security is becoming more crucial
IoT security and the relationship to business resilience
The cost of security investment vs. the cost of insecurity
Reframing the narrative around security, including four industry imperatives
Outlining 5 actions to mitigate the cost of best practice security
A Collaboration Between…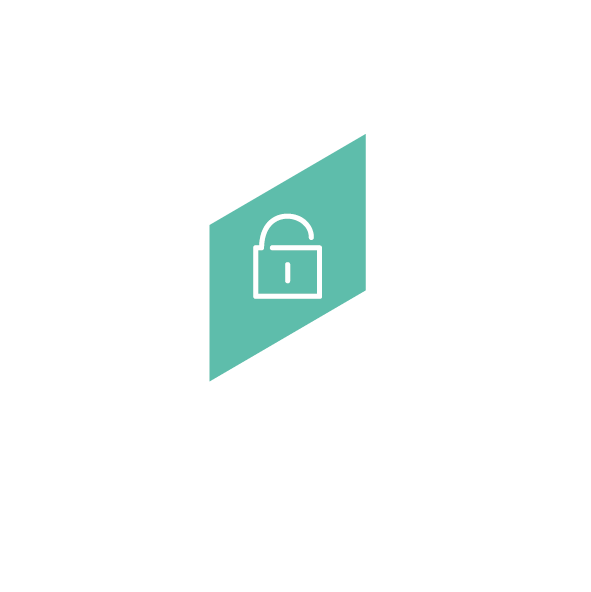 Quote
We believe that embedding security by design that is baked-in to device level, with protection over cute, a culture of collaborating, and collective knowledge sharing is critical to enable an IoT that can truly accelerate secure digital transformation. This is our call to arms – join us!
Quote
Having trusted components within an organization or system helps insurers to compartmentalize risk and reduce the cost of inaction. With more trusted components, comes greater business resiliency and more understanding of supply chains that keeps the cost of failure to a minimum.