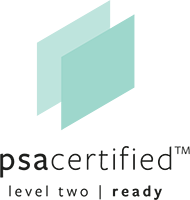 PSA Certified Level 2 Ready provides a pre-certification assessment that helps IP providers get:
An independent assessment of solutions
An opportunity to showcase your security investment
Suitable for FPGA or test chip-based hardware as well as production chips
A smooth route to full PSA Certified Level 2
The lab-based evaluation assesses the chip's PSA Root of Trust security component, ensuring protection against scalable, remote software attacks. A sub-set of security requirements can be tested and will be shown on the product listing.
Evidence of Security Implementations
PSA Certified Level 2 Ready products receive an Evaluation Technical Report that outlines the security functional requirements achieved.
Ease the Path to Certification
PSA Certified Level 2 Ready IP demonstrates implementation of several security functional requirements easing the path to PSA Certified Level 2.
Time-efficient Testing
Penetration testing for PSA Certified Level 2 Ready pre-certification is carried out over 25 days.
PSA Certified Level 2 Ready at a Glance
*The elapsed calendar time may differ depending on available resources and interactions with the certification body. The 25 days of evaluation efforts includes Security Target review, vulnerability assessment, test plan, testing and write-up of the Evaluation Technical Report.
Further information about the attack methods and evaluation methodology can be found on the PSA Certified Level 2 page.
Getting Started
The PSA Certified Level 2 Ready assessment is carried out through penetration testing of the PSA Root of Trust by an independent laboratory.
Request evaluation documentation from your lab of choice
Prepare evaluation information: Security Target and Evidence
Provide a physical system or Target of Evaluation
Testing carried out by evaluation lab
Start Your Certification
Access PSA Certified Level 2 resources to begin your certification.