The following article is written by our partners at Fluence as part of our In conversation with … series.
People's lives were transformed when artificial light became available at the flick of a switch. Now, less than a century after its widespread rollout, advances in lighting technology are giving us even more control over our surroundings.
Smart lighting enables us to fine-tune our environment to make it more secure, comfortable, efficient, and productive. It is used in offices to adapt lighting based on occupancy levels and ambient light, and to give workers more control over the quality of their space. Local governments are making our public areas and roads safer with intelligent streetlights that also save energy and taxpayers' money. Smart lighting is even being used to help future-proof important industries, including horticulture.

A Growing Market for IoT Device Manufacturers
The horticulture sector is evolving to meet the needs of an increasing global population and to help us all minimize our impact on the planet. Recent scientific research has shown that produce yield and quality can be optimized through precise lighting control. As a result, some crops that were historically grown under natural sunlight are now being cultivated in controlled settings such as greenhouses with supplemental lighting. Additionally, consumer desire for locally grown fruits and vegetables creates strong demand in urban areas for vertical farms, where plants are grown in indoor environments without sunlight.
Light is arguably one of the most important nutrients for plants. Commercial growers that operate in these environments must carefully monitor and adjust the facility's lighting strategy. Automating lighting controls is often the first step toward implementing a smart farming system. The benefits of smart lighting solutions in horticulture are clear – they can enable growers to produce higher quality crops with larger, healthier, and more consistent yields. At the same time, they can lower a facility's energy and other operational costs while reducing labor requirements, ultimately maximizing grower margins.
The integration of the Internet of Things (IoT) into commercial operations is at an early stage, giving smart lighting manufacturers an opportunity to demonstrate the value of IoT to the global horticulture industry and build growers' confidence in these state-of-the-art technologies.
The Importance of Security for Smart Lighting
At Fluence, we see security as a fundamental requirement, not a value-add, for our smart lighting products. Growers rely on us to provide intelligent lighting solutions based on the latest technology innovations, and expect us to have incorporated commercial-grade security into our offerings.
In many crops, a plant's growth is heavily influenced by the amount of light it is exposed to each day, so turning the lights on at the wrong time could cause the plant to transition to a different stage of development, potentially costing a grower a significant loss in production. In the same way that Fluence's lighting products incorporate the latest research in photobiology, growers can also rely on Fluence's products to be demonstrably secure.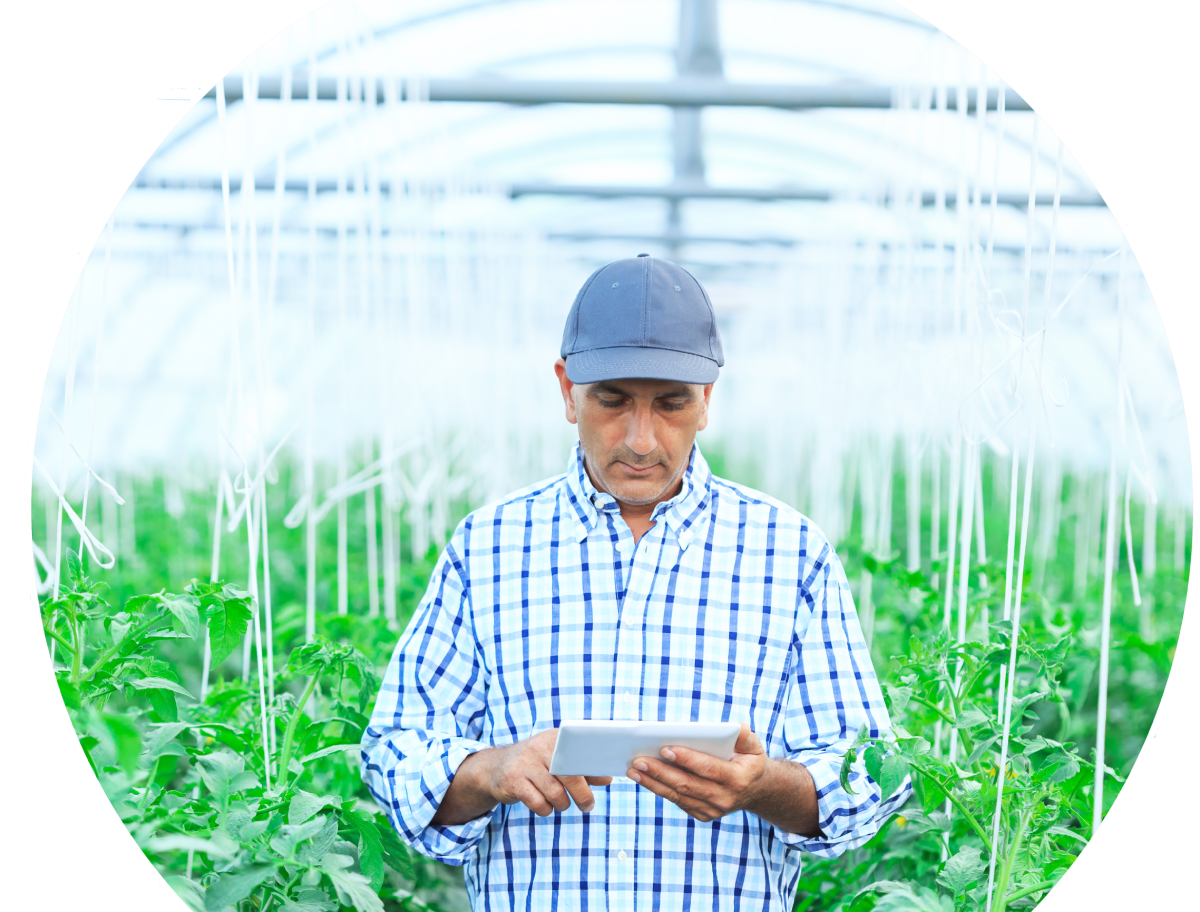 Implementing IoT Security in Smart Lighting Devices
Fluence recently announced the launch of their Wireless Flex Dimming, a simple and flexible wireless lighting control solution that enables growers to replace traditional dimming cables with wireless control. When the Wireless Flex Dimming Receiver is combined with its companion 0-10V Adapter and a climate computer or scheduler, Wireless Flex Dimming enables the brightness level of Fluence luminaires to be controlled wirelessly through an industry-standard control signal.
We built security into Wireless Flex Dimming in four steps:
We used industry best practices during development.
We not only relied on OSRAM industry experience but used third-party experts to review our approach during the design process.
We selected pre-certified components for our design, including the PSA Certified nRF52840 Series from Nordic, which is based on the Arm Cortex-M4 processor and Arm Cryptocell-310 security IP.
We validated our implementation through a third-party certification, PSA Certified Level 1, from an independent evaluation lab, Riscure.
We followed PSA Certified guidance during product development and during our internal reviews. PSA Certified is a global partnership that provides a free and easy-to-use security framework and multi-level certification scheme to make it quicker, easier, and more cost-effective to build security into an IoT device. It helped us ensure we were following industry best practices, and that we were on the right track to achieve PSA Certified certification for the Wireless Flex Dimming Receiver.
With PSA Certified, Fluence customers can trust that an independent expert has verified that our device meets industry best practices and that it is suitable for installation in a commercial environment.
The Benefits of the PSA Certified Framework and Resources
We made some key design choices to ensure certification:
Within the commercial lighting space, many of our customers are familiar with the DesignLights Consortium® (DLC) and its requirements. The DLC focuses on improving the energy efficiency of commercial lighting and we can show our customers that PSA Certified can be used to meet the organization's cybersecurity requirement for networked lighting controls (NLC5), highlighting the credibility of PSA Certified within the lighting vertical.

For our customers with prior experience in IoT, demonstrating that our work with PSA Certified can be applied towards other IoT security certifications helps us to illustrate the credibility of the PSA certification within the IoT space. For example, PSA Certified results can be used toward the requirements for a UL cybersecurity certification.
Building Assurances in New Markets with IoT Security Certification
I expect the digital transformation of horticulture to accelerate as the return on investment continues to improve and the technologies become more user-friendly. However, the makers of smart lighting products must earn a grower's trust first. Independent evaluation and certification enable us to offer our customers the assurance we are building security into our devices from the silicon up—allowing our customers to focus completely on growing high-quality crops.
Next Steps
Do you want to know more about securing a smart lighting device? Jan Münther, Head of Digital Product Security at ams OSRAM, explains in our #beyondthenow IoT security podcast.