Security for the IoT is more important than ever, as we see more devices being connected and the data they produce changing our businesses and lives, we must be able to trust the data we use. Securing devices from silicon to cloud not only improves your product for initial success, but also enables faster responses to new threats and future alignment to government requirements.
PSA Certified is a holistic IoT security framework and assurance program for securing digital transformation across industries. It relieves the challenges and pressures associated with security design and implementation and validates product security offering peace of mind, trust, and lower total cost of ownership.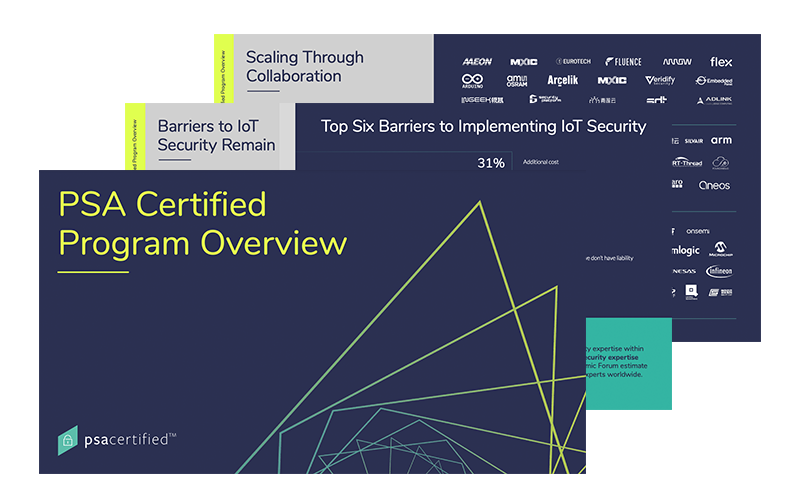 In this digital overview, find out why IoT security and certification are becoming increasingly important for business success, learn more about PSA Certified and the key elements to the program, and find out how you can get best-in-class security for your products. The contents include:
The vision and mission of PSA Certified.
Some key barriers to IoT security, and what challenges to be overcome by device manufacturers.
An introduction to PSA Certified and the key components to know.
Benefits of IoT device certification and how PSA Certified helps.
How PSA Certified benefits different members of the ecosystem.
Why PSA Certified is a good choice for helping to make security-by-design a reality.
How you can get started with PSA Certified today.