As we move towards a world where almost everything is connected, people must be able to trust the devices and the data they generate. That means IoT technologies have to be designed with security in mind.
As regulations in this space intensify, it's the original equipment manufacturers (OEMs) who are tasted with ensuring that IoT and connected devices are secure for consumers.
This poses many challenges for the OEM, and in particular, business leaders who are tasked with seizing the opportunities presented by the IoT while managing the practicalities of building a secure device.
This new PDF covers some of the key challenges facing OEMs, and some useful solutions on how you can overcome them.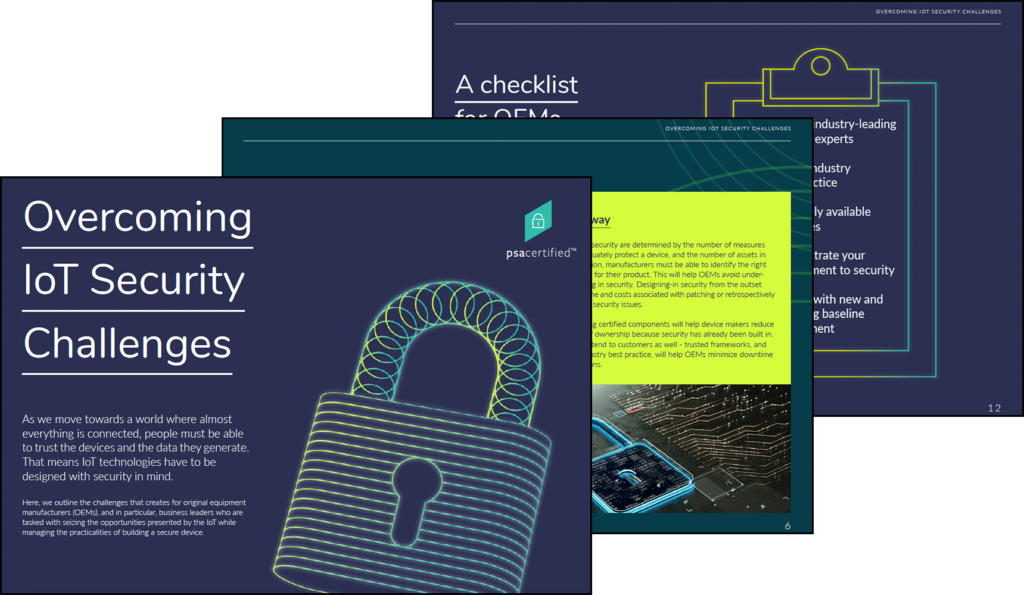 In particular, you will learn:
How to address the lack of security experts in your company.
How to create a unified approach to security.
How to create a security-by-design culture.
How to get ready for regulations.
How to future proof devices beyond the point they ship in the market.
How to build consumer trust.