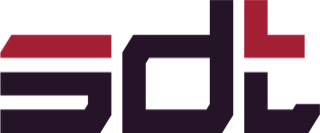 About SDT Inc.
Lowering the Barrier to Cutting-edge IoT Technologies
SDT Inc. offers a wide range of secure and connected system-on-modules (SOMs) that integrate with an operating system, connectivity, security and cloud.
SDT takes care of big technologies for IoT in a single package of a single hardware, so our customers can just jump into their service area as soon as possible.
While the Internet of Things has started as a means of improving the connectivity, you will soon learn that connectivity itself is only the beginning. To build a proper IoT product and service, one needs to be quite familiar with a lot of things, including hardware, firmware, security, cloud and well as connectivity.
SDT was founded with a mission to get everyone and everything organically connected. Our goal is to increase the number of companies that sell and operate connected products and services and hence, the number of IoT devices by lowering the entry barrier to cutting-edge IoT technologies.
For that, SDT takes care of all the foundational work for the customers, so they can build their applications and focus on the important things.
Helping Our Customers Purchase with Confidence
Security is a difficult subject. To be able to implement it properly, one has to understand mathematically tough concepts, such as RSA and Public Key Infrastructure. Moreover, one needs to carefully design and manufacture hardware, firmware, and software to practice infallible security.
Although SDT's policy for security is strict, there are different levels that one can take. We have a wide range of secure hardware, certificates, and management processes.
Depending on one's needs, the level of security can be appropriately chosen. If you manage a connected car, the level of security should be the highest, whereas the level can be minimal for lightbulbs. We are an insurance company in this sense.
Customers are finding it even more difficult. They are concerned about threats to their IoT devices, but they have no idea what threat they will face and how to protect their devices. PSA Certified, the trustworthy certification standard, gives us the guidelines and helps our customers purchase with confidence that our module has the right level of security.
"Security is a tricky thing. Even if we establish perfect security for one device or system, scaling up presents additional challenges. PSA Certified reassures our customers that their products are protected."
PSA Certified Solutions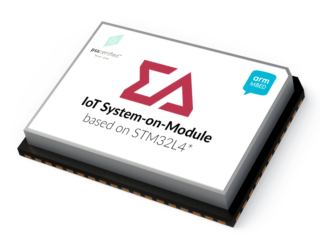 As our modules are designed to serve as a general-purpose secure IoT module for products, they can be used in fields such as:
Home appliances
Utility meters
Financial systems
Medical devices, where security is especially emphasised
Security for Smart Cities: in Conversation with SDT Inc.
You wouldn't build a house on shaky foundations, and the same should be said for the IoT. SDT Inc. share how an accessible foundation of security is critical to realize the potential of the IoT and share how they are providing security solutions for smart cities..
In Conversation With SDT Inc. | PSA Certified Level 1 Partner