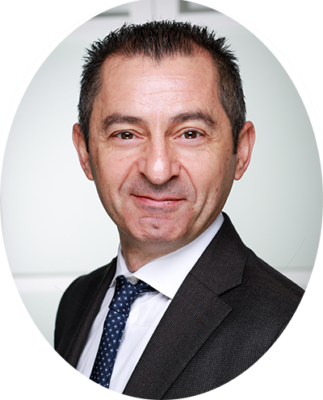 Dr. Nogueira is Sr. Director for Connectivity in the Global Technology Team at Flex. In this role he is defining technology roadmaps, evaluating new innovative solutions, establishing strategic collaborations with partner companies and leading internal research programs in the field of wireless communication.
Prior to working at Flex, he was Lead System Architect of Advanced Development and System Architectures first at Robert Bosch GmbH and then at Bosch Connected Devices and Solutions GmbH (BCDS) in Reutlingen (Germany). In this position he defined the connectivity technology roadmap that later concluded with the foundation of BCDS as the Bosch subsidiary focused in connectivity and IoT.
Before that, he worked in corporate R&D for wireless communication and sensing systems at Sony Corporation in Stuttgart (Germany) where he held the positions of Senior System Engineer and Principal Engineer.
Dr. Juan Nogueira holds a PhD in Telecommunications Engineering from the University of Vigo (Spain). He subsequently became an associated professor at the University of Vigo in the Electronic Technology Department, collaborating with industry on projects in the area of industrial field buses. He has written numerous articles and holds 20+ patents in the area of communication protocols, wireless sensor networks and IoT.
The latest posts by Juan Nogueira
30th March 2021

Flex discuss how security is fundamental for the construction industry

Read more