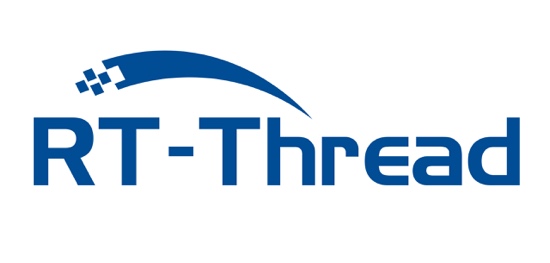 About RT-Thread
A More Secure, Easy-to-develop, and Component Rich OS Software Platform
RT-Thread was born in 2006, it is an open source embedded real-time operating system (RTOS) with rich middle-tier components and a great hardware and software ecosystem.
RT-Thread has a Standard version and Nano version:
For resource-constrained microcontroller (MCU) systems, developers can tailor a Nano kernel that requires only 3KB Flash, 1.2KB RAM through the easy-to-use tools.

For resource-rich IoT devices, RT-Thread Standard version is recommended, which enables intuitive and fast modular tailoring through the online package management tools and system configuration tools, and the standard version can seamlessly import a wealth of software package, to achieve android-like graphical interface and touch sliding effects, smart voice interaction effects and other more complex functions.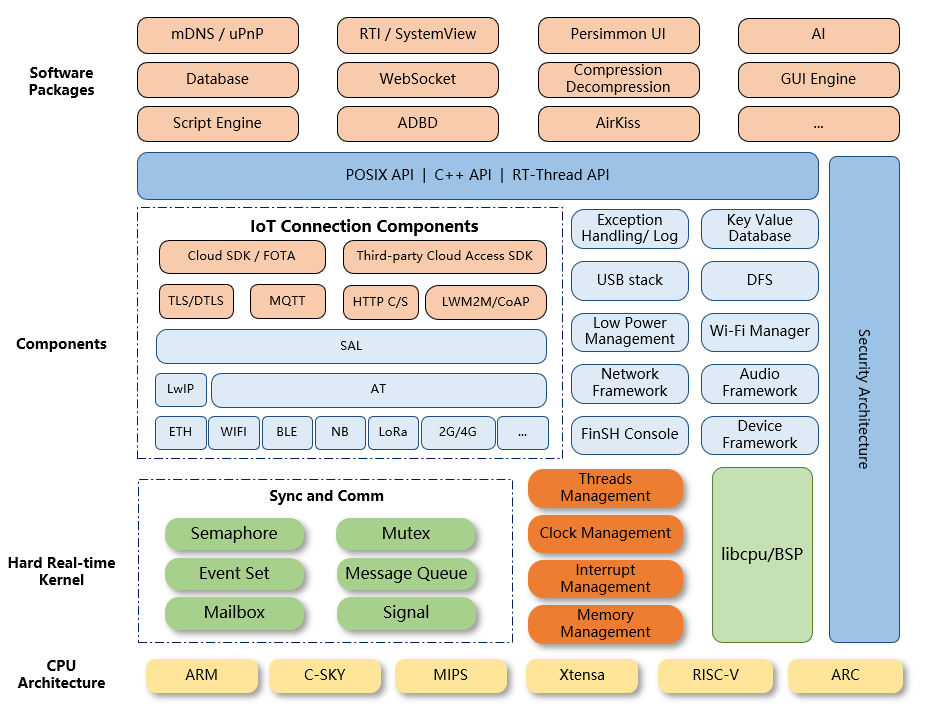 Besides, RT-Thread is also working on developing one-stop development tool RT-Thread Studio IDE, creating next-generation microkernel architecture, AI frameworks and more, looking for building a new age of RTOS.
RT-Thread has achieved PSA Certified Level 1 and PSA Functional API Certification with the joint efforts of RT-Thread, NXP and Arm, based on Arm Cortex-M33 security architecture.
Following this achievement, RT-Thread's security has been improved in areas including software framework, OTA and network communication. RT-Thread is committed to providing developers with a more secure, easy-to-develop, and component-rich operating system software platform.
RT-Thread Features:
Designed for resource-constrained devices, the minimum kernel requires only 1.2KB of RAM and 3 KB of Flash.
Has rich components and a prosperous and fast-growing package ecosystem.
Elegant code style, easy to use, read and master.
High Scalability. RT-Thread has high-quality scalable software architecture, loose coupling, modularity, is easy to tailor and expand.
Supports high-performance applications.
Supports cross-platform and a wide range of chips.
"RT-Thread is a leading open source Internet of Things operating system from China. With the joint efforts of RT-Thread, NXP and Arm, and based on the Arm Cortex-M33 processor, RT-Thread was awarded PSA Certified Level 1 at the beginning of 2020. The certification process helped RT-Thread to improve security in various areas including like software framework, OTA and network communication. RT-Thread is committed to providing developers with a more secure, easy-to-develop, and component-rich operating system software platform in the future."