About Renesas Electronics Corporation
Solutions that Spark Innovation for a Connected World
Renesas Electronics Corporation delivers trusted embedded design innovation with complete semiconductor solutions that enable billions of connected, intelligent devices to enhance the way people work and live. A global leader in microcontrollers, analog, power, and SoC products, Renesas provides comprehensive solutions for a broad range of automotive, industrial, infrastructure, and IoT applications that help shape a limitless future.
Renesas creates leading semiconductor solutions that spark innovation for a connected world, building a trusted brand we can be proud of. Our mission statements were created in sync with our business strategies and they act as a bridge between concrete, specific business strategies and our high-level vision:
Drive progress toward a safer, healthier, greener, and smarter world.
Deliver creative semiconductor solutions and support that meet and exceed customer expectations.
Strengthen our offering to customers in focus segments through strategic partnerships, alliances, and acquisitions.
Develop a global culture that encourages open communication, collaboration, and respect for diversity.
Seek continuous improvement in everything we do.
Building Long-term Trust through Continued Investment and Expertise
Renesas establishes and maintains dependable security foundations, building long-term trust in our products and our customer's solutions. With our commitment to continued investment in the expertise and equipment necessary for leading-edge new product development, Renesas is well positioned to address the heightened need for security in today's connected products.
With advanced and proven security technologies, including physical security in microcontrollers that are widely used in the smart card and embedded-security markets, Renesas has over a decade of experience in developing security-certified products and production infrastructure adhering to industry standards such as Common Criteria (ISO 15408) and NIST CMVP. The PSA Certified program is a cornerstone for establishing a necessary security foundation for IoT that everyone can appreciate and apply.
Renesas contributes to shape national and international security standards, and serves on various industrial and academic security initiatives, including:
Automotive Cyber-security:
ISO/SAE 21434 JWG
Collaborative work with JASPAR and JSAE
SAE J3101 Requirements for hardware-protected security for ground vehicle applications
Industrial Control System Security:
Contributing member of DKE for IEC 62443
Civil Infrastructure Platform™ (CIP) initiatives aiming to comply with security standards like IEC 62443
Government Programs and Academic Initiatives :
NEDO, Japan governmental organization Strategic Innovation Promotion Program
Development of Secure Cryptographic Unit (SCU) for IoT System collaborate with ECSEC (Electric Commerce Security Technology Research Association)
Joint R&D with Yokohama National University, developing the next generation of hardware security technology to enable innovative security solutions and products
"Platform Security Architecture was a cornerstone for establishing a necessary security foundation for IoT that everyone can appreciate and apply. As lead partner for PSA Certified Level 1 2020, I'm very pleased that it is inclusive of the leading industry recognized certification standards, focusing on addressing cyber security risks and mitigations. Renesas is poised to launch new products in 2020 with enhanced security features, and we are looking forward to augmenting our current portfolio of PSA Certified Level 1 products by achieving PSA Level 2 Certification."
PSA Certified Solutions
The PSA Certified Renesas Synergy and RA Family ecosystems help accelerate the development of IoT applications with core technologies such as security, safety, connectivity, and HMI. Designing with Renesas MCUs makes it easy for engineers to develop Internet of Things (IoT) endpoint and edge devices for industrial and building automation, metering, healthcare, and home appliance applications.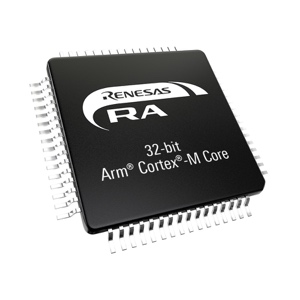 Renesas (RA) Family
The flexible RA (Renesas Advanced) 32-bit MCUs are industry leading 32-bit MCUs with the Arm® Cortex®-M33, -M23 and -M4 processor cores and PSA certification. The RA Family delivers key advantages compared to competitive Arm Cortex-M MCUs by providing stronger embedded security, superior CoreMark® performance, and ultra-low power operation. PSA certification provides customers the confidence and assurance to quickly deploy secure IoT endpoint and edge devices, and smart factory equipment for Industry 4.0.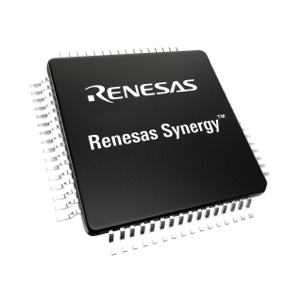 Renesas Synergy™ Platform
The Renesas Synergy Platform, winner of the 2015 Elektra Internet of Things Product Innovation Award, is a complete and qualified platform for the development of embedded and IoT applications. It was designed to provide engineers with a platform that already has basic system elements implemented, configured and tested, so engineers can eliminate the time normally needed to implement and integrate base-line functionality and move almost immediately to product design, potentially reducing time to market by months. This allows system manufacturers to truly differentiate and increase the value of the end product they create.