Showcase Security Best Practice for IoT Chips, Software and Devices
A concise set of methodically developed requirements builds a foundation of security for the IoT, and proves essential since most IoT attacks exploit the most basic vulnerabilities.
PSA Certified Level 1 provides independent assurance of security best practice, so you have a security audit and evidence-base to show security due diligence.
Free Assessment Resources
The PSA Certified Level 1 questionnaire is freely available to ease development and certification.
Methodically Curated Certification
PSA Certified founding members pull together expertise from global experts to offer a well-defined, certification based on security principles.
Independent Lab-based Assessment
A PSA Certified lab reviews the completed questionnaire. A certification body grants the certificate. The result: a consistent, high-quality assessment.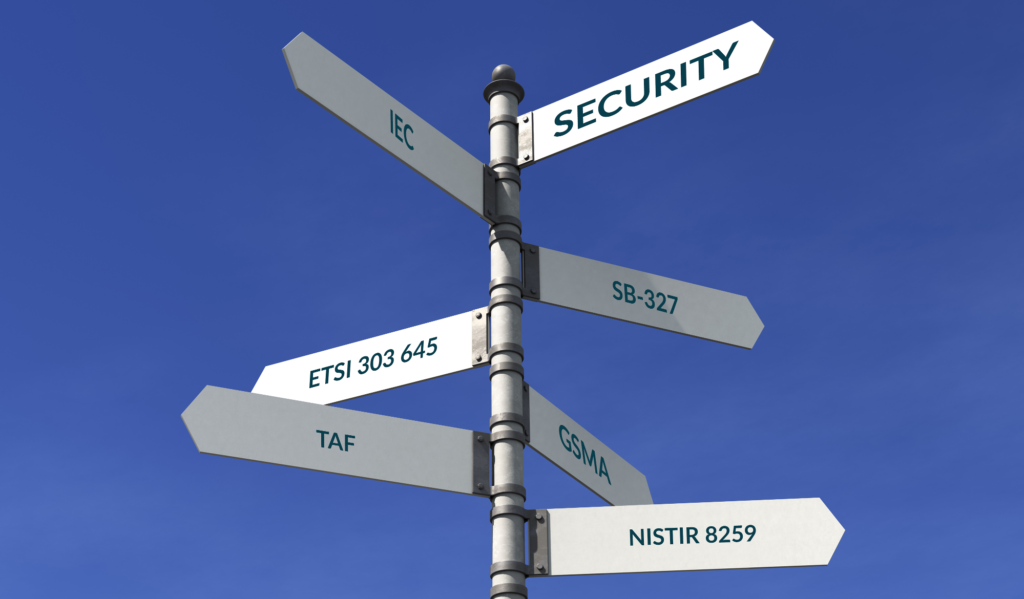 Worldwide Adherence to Regulations
New IoT standards and government-backed requirements continually emerge for IoT security and increase the demand for devices to demonstrate security best practice. The PSA Certified Level 1 questionnaire (version 2.0 onwards) aligns with the latest baseline cybersecurity requirements and regulations. IoT providers can easily navigate different requirements and develop products applicable to the world's biggest markets.
Mappings are provided for EN 303 645, NIST 8259A and Californian State Law SB-327.
| Requirement | PSA Certified Level 1 version 2.0 | EN 303 645 | NIST 8259A | SB-327 |
| --- | --- | --- | --- | --- |
| Authentication/Password | X | X | X | X |
| Configuration | X | | X | |
| Crypto | X | X | X | |
| Hardening | X | X | X | |
| Logging | X | | X | |
| Privacy | X | X | X | |
| Secure Storage | X | X | X | |
| Update | X | X | X | |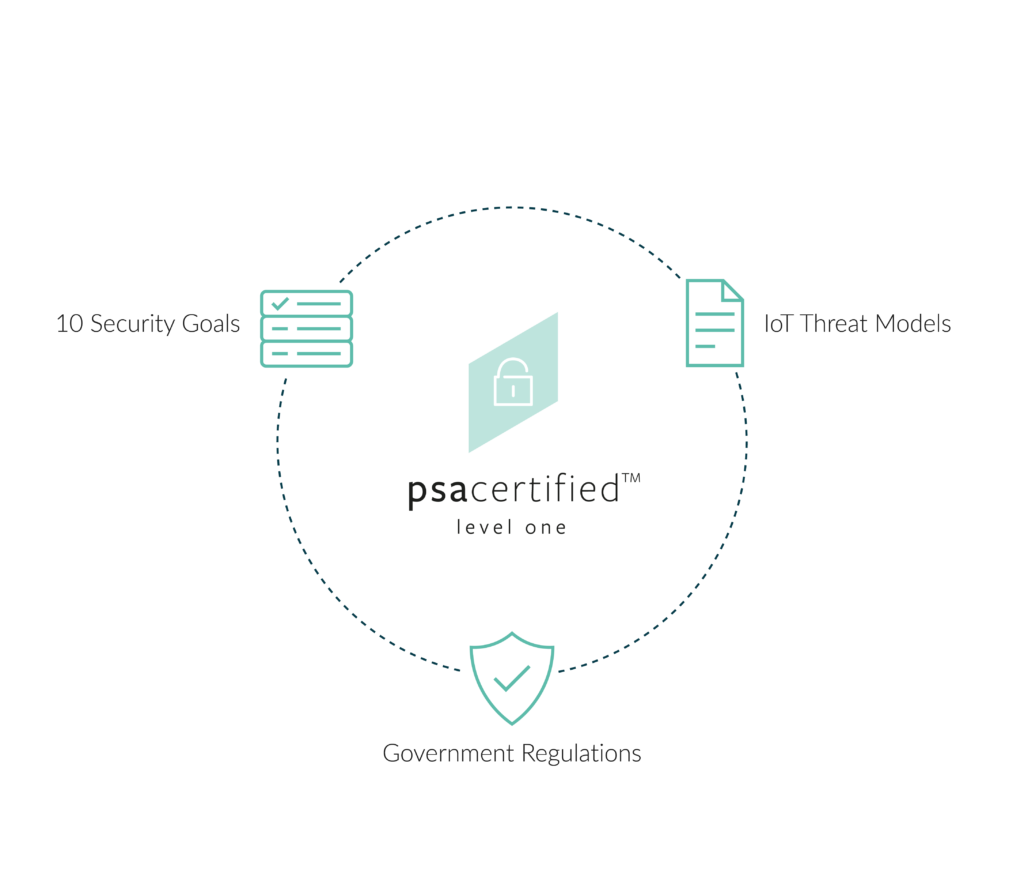 PSA Certified Level 1 Assessment Questionnaire
The 50-question assessment is developed from:
An evidence base using IoT threat models
The Platform Security Model which outlines 10 security goals
Government guidelines and requirements
These inputs provide a unique approach to IoT security and ensure a methodically developed set of security requirements.
Getting Started

How it works
The assessment is carried out through a questionnaire and independent laboratory review
The questionnaire is provided in a layered format for different components of an IoT device; chip, software platform and device. Learn more about the composition.
Fast-track Evaluation by Combining PSA Certified Level 1 and PSA Certified Level 2
PSA Certified Level 2 evaluates the PSA Root of Trust and provides evidence of protection against scalable, remote software attacks. It includes an assessment of both PSA Certified Level 1 and PSA Certified Level 2 requirements, so chip vendors can fast-track certification with one evaluation.