Increased Software Agility and Portability That Reduces the Complexities of Security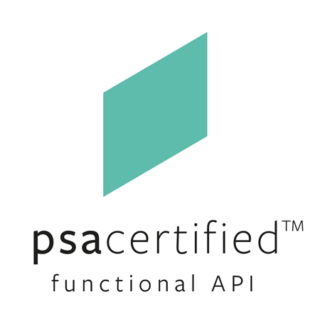 A high level, easy to use software interface to the security functions of a PSA Root of Trust (PSA-RoT). Remove the complexities of hardware-based security and ease the integration and use of trusted functions in the chip's Root of Trust. PSA Certified:
Provides architecture-agnostic, freely available APIs, known as the PSA Functional APIs
Helps you verify the implementation, compliance and consistency of the PSA Functional APIs through a free test suite
Makes it easy to provide a marker for interoperability across products that support the APIs
PSA Functional APIs
The PSA Functional APIs establish a foundation for security services that enables secure end-to-end deployments. The APIs are easy to understand regardless of the underlying hardware or firmware.
Three APIs available:
Cryptography API
Provides an easy-to-use interface to crypto primitives. Keys remain opaque in storage and are only accessible through these crypto primitives.
Secure storage API
Supports data protection on the device, with confidentiality, integrity and rollback protection.
Attestation API
Enables validation of internal components of a device to associate it with a trust level.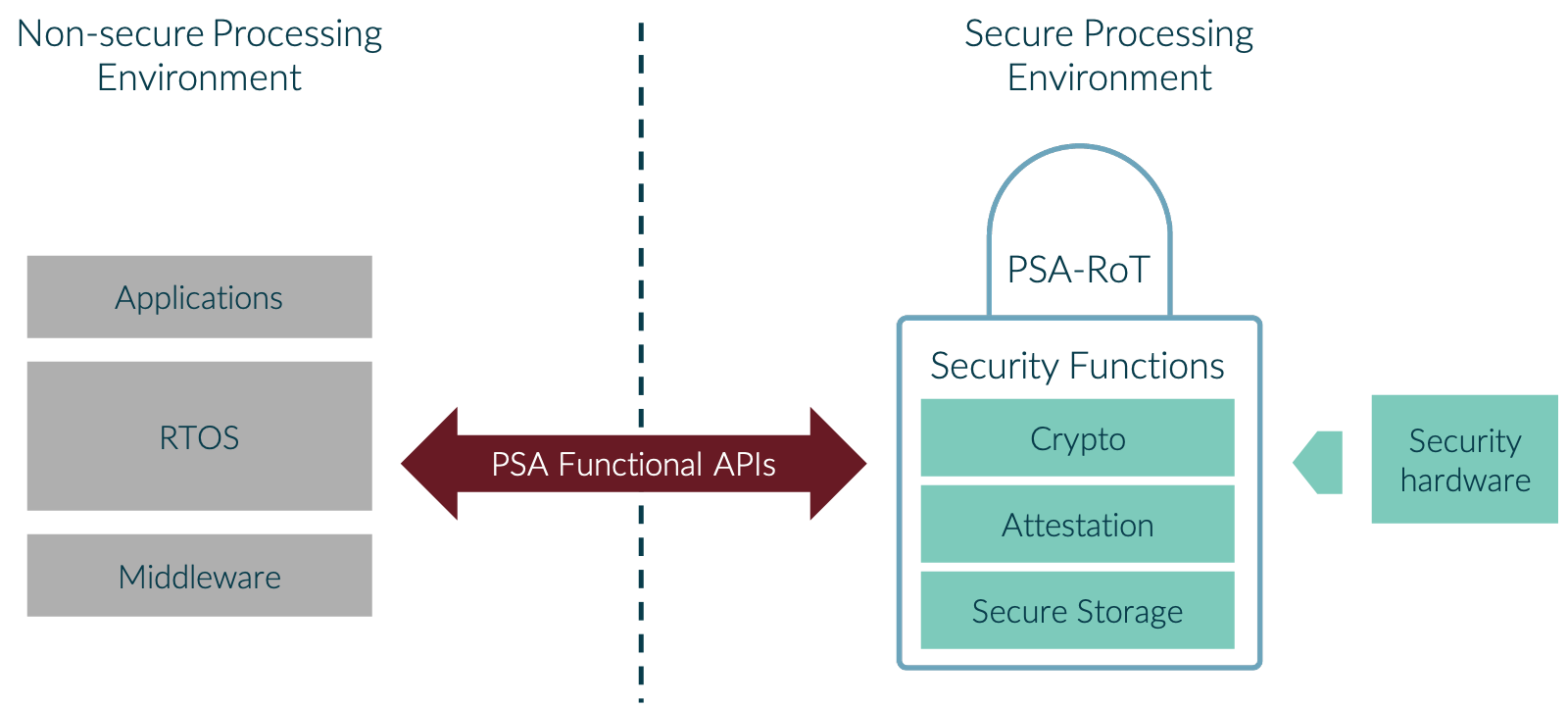 Getting Started