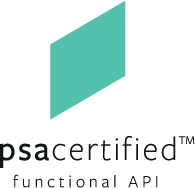 It is critical that every trusted operation in a device takes place securely upon components with a critical baseline of security. But security isn't simple, and as devices scale, we can't scale the expertise needed to secure solutions.​
​PSA Certified is transforming the electronics industry and making complex security functions accessible. Using PSA Certified silicon and PSA Functional APIs, the security functions in the PSA Root of Trust can be leveraged, creating a space where all trusted functions can happen.
The PSA Functional APIs make it quicker and easier for the ecosystem to port to the chip's Root of Trust and connect trusted services to the system software.
Reducing the Total Cost of Ownership
The PSA Functional APIs lower security research and development costs, reduce business and reputational risk and help customers maximize ROI with open source, reusable code
Lower the Bar to Expert Security
Leverage the security built into the PSA Root of Trust by silicon vendors, saving time and costs by calling the APIs.
Reduce Security Fragmentation
PSA Certified has been widely adopted by leading silicon providers and system software vendors. Join the ecosystem that is providing standardized components.
PSA Functional APIs
The PSA Functional APIs establish a foundation for security services that enables secure end-to-end deployments. The APIs are easy to understand regardless of the underlying hardware or firmware.
Learn more
Cryptography API
Secure Storage API
Attestation API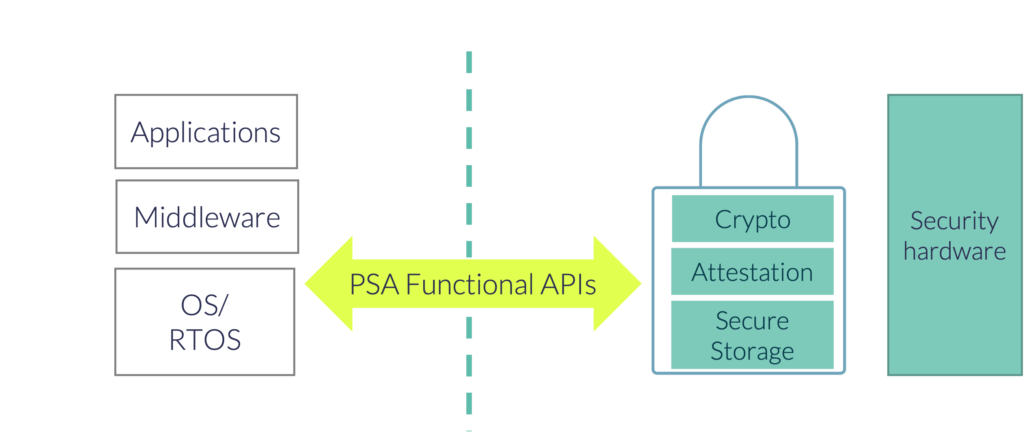 Getting Started
Next Steps
Access the PSA Functional API Certified resources including a step by step guide and access to the APIs.