By 2025 is it predicted that there will be around 75.44 billion connected devices, each bringing new levels of service and efficiency, accelerating the digital transformation we are already seeing across many industries. However, with an increased number of devices comes increased concerns around security. With 5,400 attacks on Internet of Things (IoT) devices per month currently, this figure is only expected to rise. To build customer assurance in the IoT and unlock the potential of digital transformation we need to ensure all devices are secure by design.
As governments and consumers take action, security is no longer optional but significant barriers to successful security implementation remain and often fall most heavily on the shoulders of device manufacturers (OEMs). OEMs have the challenge of implementing security whilst also meeting tight cost-per-unit and time-to-market targets. This challenge is intensified for small and medium-sized businesses that often lack the expertise and resources to implement best practice security.
PSA Certified offers a unique proposition for OEMs, helping to combat IoT security challenges whilst also unlocking new business models with its comprehensive framework and independent security certification. The composite formula of PSA Certified simplifies the security journey for OEMs, allowing them to leverage security expertise from the value chain. PSA Certified is making it easier to embed a Root of Trust (RoT) at the heart of connected devices without additional cost, time, or the need for specific expertise, helping to ensure that all IoT devices are built on a secure foundation.
In this on-demand webinar, you will learn:
An introduction to PSA Certified and its industry-leading founders
IoT security challenges for OEMs, including the technical, business, consumer, and deployment challenges
The key findings of the PSA Certified 2021 Security Report
How PSA Certified offers a scalable solution to IoT security, providing a framework and resources to help you create secure by design products
How PSA Certified is aligning with the wider ecosystem to defragment security
The end-to-end PSA Certified journey for OEMs walking through a real-world use case
How you can join the rapidly growing PSA Certified ecosystem and gain the confidence to create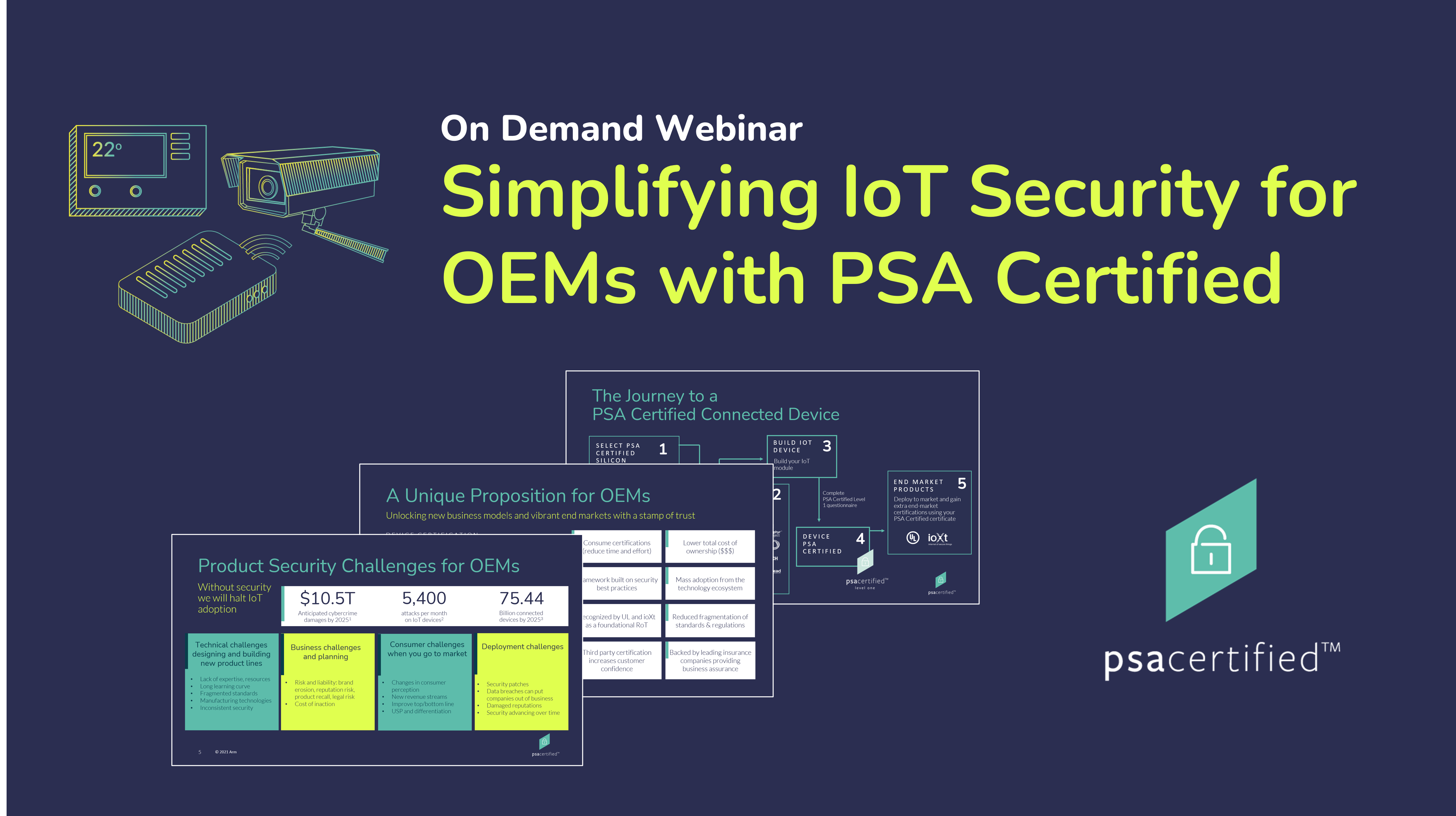 Watch now to learn more about the PSA Certified journey for OEMs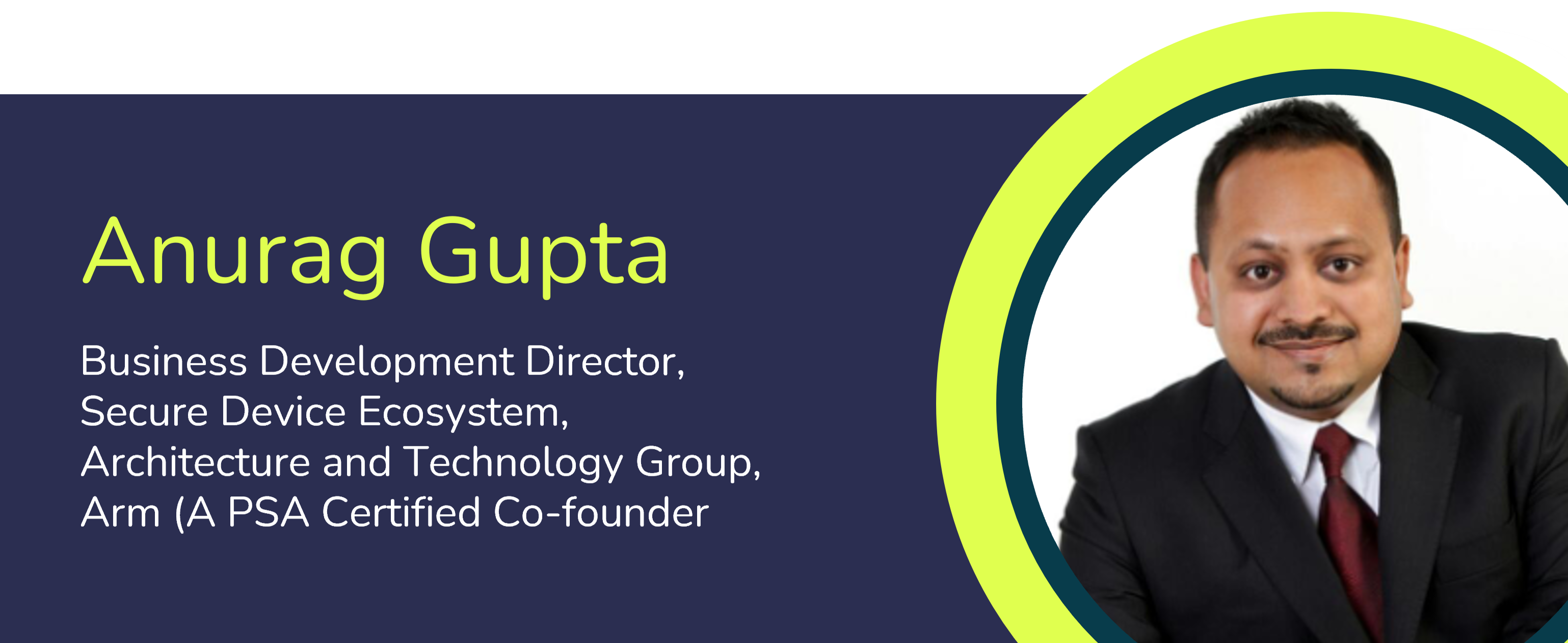 About the Speaker
Anurag Gupta is the Business Development Director of PSA Certified within the Architecture & Technology Group at Arm (a PSA Certified co-founder).
Based in Cambridge, Anurag brings over 19 years of experience working in the Semicon, Embedded and Services industry. He specializes in Business Transformation with Technology & Innovation with focus on the Internet of Things.
As we move towards a connected world, device level security has an increasingly important role in bringing together the Internet of Things, connecting objects, people and services all around us. In his role at Arm, Anurag focuses on PSA Certified initiative in order to raise the bar of security within ecosystem.
Before joining Arm in 2019, Anurag held number of roles at Conexant, Sasken and Accenture.