Business Development Director, Arm & PSA Certified Founding Member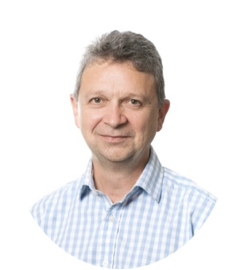 As part of Arm's Architecture and Technology team, Rob works across the ecosystem to establish the future of the PSA Certified program, our mission is to make hardware-based security available to all devices, protecting hundreds of billions of IoT gadgets that connect to cloud-based services.
Rob has over 25 years' experience working in semiconductor Intellectual Property and silicon related industries.  At Arm, Rob ran mobile marketing 2005-2009, then helped to set up Linaro (an open source enablement company) in 2010 before joining Systems and Software Group, the IoT Device Group and most recently the Architecture and Technology Group. Rob is a board member of GlobalPlatform and PSA Certified Founding Member.
Rob holds an MEng in Microelectronics from Durham University and is based in the UK.
About Arm
Arm is at the centre of the electronics industry with over 20 Billion Arm powered chips shipped annually and has been working with its ecosystem on improving embedded security in an initiative called PSA Certified that has gained significant momentum and has helped the industry to ease the pain of building-in security.