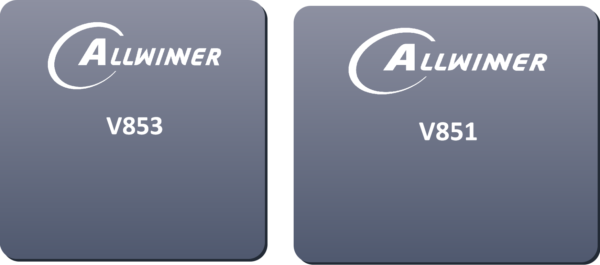 V85X is a new generation of high-performance and low-power processor SoC targeted for the field of intelligent vision. It can be widely used in intellectually upgraded industries such as intelligent door lock, intelligentattendance and access control, webcam, tachograph,and intelligent desk lamp.
V85X integrates the single Cortex-A7 core and RISC-V MCU.It is also designed with a new generation of high-performance ISP image processor and Allwinner Smart video engine with maxinum 5M@30fps H.265/H.264 encoding and 5M@30fps H.264 decoding to achieve professional picture effect. It has built-in NPU with maximum IT computing power and support INT8/INT16 hybrid operation and typical network nodels such as TensorFlow/MXNet/Caffe.
V85X has advanced 22nm technics to support product miniaturization design. It also supports various special video input and output interfaces such as 1*4-lane MIPI/DVP/MIPI-DSI/RGB to meet the needs of all AI visual products.V85X also have powerful security subsystem, supporting TrustZone isolation, Crypto Engine, SecurityID, Secure Boot etc.
Learn more
PSA Certified Level 1 Details
| | |
| --- | --- |
| Certificate Number: | 0716053550552 - 10010 |
| Date of Issue: | 26/08/2022 |
| Test Lab: | CAICT |
| Certification Holder: | Allwinner Technology |
| Certified Product: | V853/V853s/V851S/V851SE |
| Hardware Version: | Revision B |
| Software Version: | OP-TEE v3.7.0 |
| Certification Type: | PSA Certified Level 1 v2.2 REL 01 |
| Developer Type: | PSA Certified – Chip |