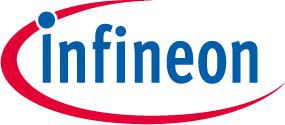 About Infineon
Enabling Customers to Disrupt Markets, Creating New Products in Record Time
Infineon is the leader in advanced embedded solutions for the world's most innovative automotive and industrial solutions, smart home appliances, consumer electronics and medical products.
Infineon's microcontrollers, wireless and USB-based connectivity solutions, analog ICs, and reliable, high-performance memories help engineers design differentiated products and get them to market first. Infineon is committed to providing customers with the best support and development resources on the planet enabling them to disrupt markets by creating new product categories in record time. To learn more, go to www.infineon.com.
A Foundation of Hardware Security for Every Lifecycle Stage
Infineon is focused on the Internet of Things. This focus drives what we do, from the products we create to the solutions we enable. Infineon's IoT-AdvantEdge simplifies the development of secure, cost-effective IoT edge devices, giving customers a go-to-market advantage. It includes a comprehensive portfolio of pre-certified solutions that combine essential building blocks for the IoT, including connectivity, security, device management, middleware, and low power. Our mission is to make IoT technology ubiquitous, with Infineon technology in every IoT device.
For Infineon, security starts with silicon features that enable security such as resource isolation and an immutable identity. This hardware foundation allows us, and our customers, to implement secure firmware that supports security at every lifecycle stage of a device, from provisioning through decommissioning.
"The PSA premise of making embedded security accessible has helped develop the IoT marketplace. PSoC™ 64 is well-aligned to this premise, providing IoT device designers with a robust security solution that is optimized for their application."
PSA Certified Solutions
Security is important to our customers who deploy IoT devices. Showing that we are PSA Certified gives our customers confidence that we take security seriously by adhering to an industry framework for IoT security.
We know our customers are not just interested in device security, they are looking for a complete solution that enables end-to-end security of their total solution from device to cloud. Infineon is working closely with cloud vendors to create security solutions that have been tested and work right "out-of-the-box". For example, Infineon has introduced a PSoC™ 64 device that is dedicated to AWS IoT that implements FreeRTOS and Trusted Firmware-M on the secure co-processor.
Infineon PSoC™ 64
Our PSoC™ 64 secure MCUs target applications that need low-power along with moderate amounts of compute power. PSoC™ 64 devices incorporate an Arm Cortex-M4 core for the developer's applications along with an Arm Cortex-M0+ core that serves as a security co-processor, isolated from the user's application.
Infineon PSoC™ 6 devices include industry-leading CapSense® capacitive-sensing solution as well as a flexible architecture for analog and digital subsystems. Some members of the PSoC™ 64 line include on-chip Bluetooth or can be coupled with Infineon's Wi-Fi® and Bluetooth® connectivity devices.
PSoC™ 6 devices have industry leading low power with 22uA/Mhz power rating for the Cortex-M4 core.
Semper™ Secure NOR Flash
Semper™ Secure NOR Flash is the Flash you can trust. It delivers security, safety, and reliability to automotive, industrial, and communication systems at a low total cost-of-ownership. This advanced, secured, and easy-to-use NOR Flash device protects code and data from hackers with unparalleled system integrity. It is built on the proven Semper NOR Flash family, combines advanced security with industry-leading functional safety and reliability, and is engineered to last a lifetime.
The Need for Secure Flash: Customers rely on connected vehicles, smart factories and systems that depend on our NOR Flash technology to prevent accidents and secure sensitive data. Protecting user privacy, preventing component counterfeiting, and securing infrastructure are critically important. Embedded system designers must establish protection levels that are compliant with the latest security standards. They must protect device integrity and access, and manage the confidentiality, authenticity, and availability of code and data. One of the primary targets of hackers is the flash memory device, which stores boot code, security keys and other critical data that are pivotal to the proper system functionality. Semper Secure Flash is built on the proven Semper NOR Flash family, combines advanced security with industry-leading functional safety and reliability, and is engineered to last a lifetime.
Semper™ Secure NOR Flash at PSA Certified Level 1
Use the resources below to hear from Infineon on how PSA Certified enhances the security proposition for their Semper™ Secure NOR Flash product.