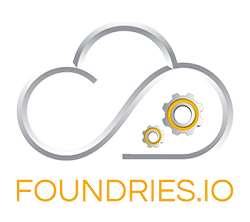 About Foundries.io
Reinventing IoT with a Secure, Customizable Linux-based Platform and Services
The Foundries.io vision is to be the leading secure Linux-based software platform for IoT and Edge devices. Foundries.io is reinventing IoT, and working with a growing number of customers and partners – from agile and disruptive start-ups to market-leading global corporations.
FoundriesFactory provides a cloud-based service for secure product OS software development, device and fleet deployment and management, and long-term over-the-air (OTA) maintenance. The secure, customizable Linux-based platform and services enable customers to focus on their IP, applications and value-add, rather than building technical debt through managing complex but undifferentiating low-level software. In turn, FoundriesFactory accelerates customer time-to-market, and dramatically reduces software lifecycle costs from initial development to product end-of-life from a single supplier with no lock-in.
From the Core of Design to Every Update, We Have Focused on Security
The IoT industry is fragmented, with companies both large and small suffering well-publicized cyber-attacks. Building secure products requires hard-to-source and expensive expertise. Today, building a secure product can involve multiple solutions from different suppliers, increasing the difficulty of engineering security from sensor to cloud. Furthermore, government legislation is arriving, requiring vendors to address security threats in their product design. The Foundries.io Linux microPlatform has been designed and threat modeled for known attacks, and implements security best practices for including The Update Framework (TUF) compliant, secure OTA updates of all device software. It is the first Linux platform to achieve PSA Certified status, and the FoundriesFactory service will enable customers to keep their products securely updated as the PSA Certified standards evolve.
Right from the core of its design through to each and every update shared to our customers' IoT and Edge devices, FoundriesFactory has a focus on security. We believe that the latest software is the most secure, so continuous updates must be sustained for the entire lifecycle of every product.
FoundriesFactory is a cloud platform designed to both simplify and reduce the cost of developing, deploying and maintaining secure IoT and Edge Linux-based devices. It accelerates product firmware, OS and applications development, shortens time-to-market and provides the ability to monitor and update devices and fleets, keeping them secure over their product lifetime.
As security is one of the hardest challenges to address in the IoT space, the Foundries.io Linux microPlatform provides a secure boot architecture anchored to a device Root of Trust using TPM or OP-TEE for trusted application support, as well as the use of available security hardware for on-device key generation, secure certificate storage and cryptographic operation acceleration.
FoundriesFactory allows customers to customize the open source software to their own hardware and use-case including, for example, additional security or machine learning hardware, and containerized device services and applications. Furthermore, devices and fleets can be securely updated with boot software, kernel, user space and containers. All updates are TUF compliant, ensuring that the signed update has not been compromised.
Every Foundries.io enabled product can be OTA updated, ensuring that security updates can be delivered as needed through to the end of each product's lifetime. In addition, end devices can be securely accessed using WireGuard VPN capabilities. Additional features are continuously under development, including run-time auditing and logging for secure attestation and delivery of secure payloads for external sensors, controllers and accelerators connected to the primary SoC.
PSA Certified Solutions
Foundries.io Linux microPlatform
The Linux microPlatform is an open source PSA Certified Level 1 solution for boot software, operating system and container management for IoT and Edge devices.
FoundriesFactory enables our customers to leverage a fully-featured software platform from a single vendor and to focus on their own application and use case. Key benefits include accelerated product development cycles, reduced costs with a no per-unit royalty model, and lifetime product maintenance which can extend to 20 years or more.
The Linux microPlatform has been developed to support any hardware capable of running Linux, and can be used securely with any cloud provider – public or private. FoundriesFactory is being used to develop, deploy and manage IoT and Edge devices by both large global enterprise customers and by innovative start-ups in a wide range of markets including smart appliances, industrial IoT, robotics and drones, manufacturing, automotive, and smart homes and cities.
FoundriesFactory provides customers with the following customizable components for their product software:
U-Boot or UEFI secure boot software
OP-TEE (Trusted Execution Environment)
Linux microPlatform IoT/Edge targeted Linux built with Yocto
Docker runtime for implementation of services and applications in Containers, separating them from the platform operating system
TUF compliant incremental, power safe, secure updates
FoundriesFactory also provides the following services for development, deployment and maintenance of IoT and Edge devices and fleets:
Cloud source code and builders for software development teams
CI and Test infrastructure
SoC specific manufacturing tools for provisioning in manufacturing or on first time power up
REST APIs and CLI for device and fleet management
WireGuard VPN for secure remote device access
CVE and functional software updates for product lifetime with complete customer control of updates according to their application and use case