PSA Certified Products
Manufacturers of the following products have passed either functional or security certification.   The authorized test labs provide a globally unique EAN-13 reference for each successful certification that can be used as a search parameter on this website.
PSA Certified recommends that a globally unique EAN-13 number is used in the attestation token by the chip vendor and this number is associated with the certification information on this website so that relying parties can make a simple search.
Search for Certified Products
Certification Level
Certificate Holder
EAN-13 Number
ARM SSE-200 with Winbond Secure Flash
Winbond 4Mbyte Secured Flash Integrated via Secured Flash Interface with SSE-200 Cortex®-M33 Secure Core based platform. Provides tamper resistant for RoT and resilience.
Learn more at Winbond Electronics Corporation
Reviewed by: Brightsight
Certificate Number: 0716053549648-10010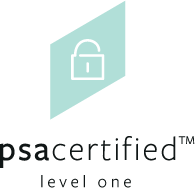 Security

Certificate