PSA Certified Products
Manufacturers of the following products have passed either functional or security certification.   The authorized test labs provide a globally unique EAN-13 reference for each successful certification that can be used as a search parameter on this website.
PSA Certified recommends that a globally unique EAN-13 number is used in the attestation token by the chip vendor and this number is associated with the certification information on this website so that relying parties can make a simple search.
Search for Certified Products
Certification Level
Certificate Holder
EAN-13 Number
Axio-SmartMeter2.0 on NuMaker-PFM-M2351
Axio-Smart Meter is the first prototype product to be certified compliant with the Arm PSA principles. It provides the security from the system layer to…
Learn more at Security Platform Inc.
Reviewed by: CAICT
Certificate Number: 0716053549617-10250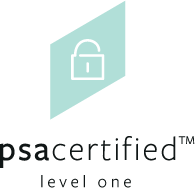 Security

Certificate